Thorame Haute
Departement of the Alpes de Haute Provence - Pop.: 150 inh.



Via the D955, 18 km north of Saint-André-les-Alpes.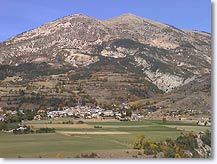 Thorame Haute is a small Haute Provence village clinging to the foot of the Chamatte massif, in the Upper Verdon valley.

It is surrounded by hills and mountains, and the old village will enchant you by its green pastoral setting, peacefully located away from major roads.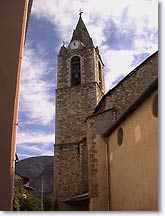 The village suffered greatly during the religious wars of old. The damaged church was rebuilt in 1598 and blends Gothic and Romanesque styles.

Its nave (17th century) houses several altars and a few old paintings (1625 and 1622) by the Digne artist Antoine Rouvier that deserve your attention. Antoine Rouvier. You will also notice a very beautiful Rosary altarpiece in the chapel of the Virgin.

Strolling through the streets of the village, you will see houses with tiled roofs and wide overhangs typical of mountain architecture.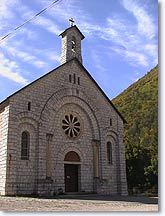 You will also notice a few houses with wooden balconies, reminiscent of certain villages in the Alps and the Alpes Maritimes region.

You will also come across some very beautiful old doors and some sundials.

Just before the village, a nautical centre has been built by the little Sagnes lake that will be a delight for windsurfing and sailing enthusiasts. I

In winter, skiers will be only a few kilometres away from the main Val d'Allos ski resorts.




What to see:
Parish church rebuilt in 1598.
Notre Dame de la Fleur church (Thorame station).
Gallo-Roman remains (burial sites under tiles).


Leisure activities:
Randonnées pédestres.
Planche à voile et optimistes sur le petit lac des Sagnes.


Accommodation:
Hotels. 1 campsite.
Country gites. Holiday rentals.
Campsite.


Neighbouring towns and villages:
Beauvezer (7km), Villars Colmars (10km), Colmars les Alpes (12km) and Allos (18km).