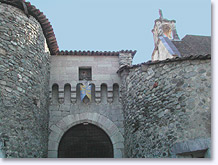 Tallard is a large village on the Durance plain, and is an absolute must, especially because of its medieval château, an imposing structure perched on its rocky spur and still in very good condition, overlooking the Durance and the village.

In the 14th century it was a "Seigneury of the Princes of Orange", and over the centuries it has gone through several hands, from the knights of Saint-John of Jerusalem to the Hostuns, and then the Clermont-Tonnerres.
The château was ransacked in 1692 by the Duke of Savoy, and its partial restoration only began in 1957 when it was purchased by the local municipality.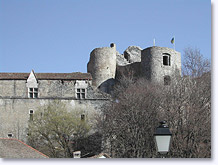 The marble slabs, stained glass windows, coats of arms, statues, French style ceiling decorations, mullion windows, fireplaces, etc. are all remnants of a glorious past to admire when you visit the chapel, built in the flamboyant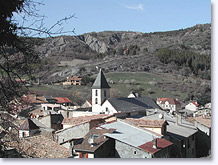 gothic style, the guardroom and the seigneurial home.

Gourmets will of course know that Tallard is one of the highlights on the Fruit and Wine Trail. Thanks to strong sunshine and the considerable differences in daytime and night-time temperatures, apples, pears and peaches of excellent quality are cultivated here in abundance. Enjoy them by all means, preferably accompanied by a glass of the local wine !