Vars shares the skiing area of Foret Blanche with Risoul, offering skiers 180 km of ski runs.

Vars-La Foret Blanche" is one of the high mountain ski resorts with the best snow cover in France, where all the surrounding peaks, belonging to the massifs of Écrins and Queyras, are over 3000 metres in altitude.
In addition it benefits from the bright light of a climate that is definitely Mediterranean.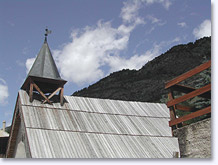 With its 104 ski runs and its 45 km of cross-country routes, its permanent high-speed skiing stadium and its half-pipes, Vars is a paradise for the experienced winter sportsman.
But less strenuous leisure activities are also on offer, such as excursions in sledges pulled by dogs, or even better a little relaxation session in the "cool zone", an area where game consoles have been installed, and you can listen to music, relaxing in a deck chair !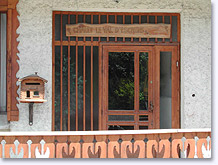 If you're interested in nature you can don snow shoes and go off to discover the winter wildlife and vegetation. Trees are transformed into larders for squirrels, and housing for whitecoats. You can also go round the botanical trail at the Val d'Escreins nature reserve to observe the different animals and plants.

Finally, Vars also boasts a famous pass, perched at an altitude of 2100 metres, a stopping point along the mythical Route des Grandes Alpes. The Napoléon Refuge standing by a lake has a story to tell. It was built in 1855, 34 years after the Emperor's death, in accordance with his testament; paying posthumous homage to the region for the reception it had given him on his return from the island of Elba.