La Bégude Blanche
Departement of the Alpes de Haute Provence - Altitude : 485 m.



From Digne take the RN85 and then the D907 on 14km.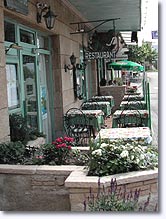 IN TRANSLATION

What to see:
Visit of the Trévans Gorges.


Leisure activities:
Hiking. Fishing.


Accommodation:
Hotel-Restaurant.


Neighbouring towns and villages:
Bras d'Asse (4 km), Estoublon (5km).