An explanation for beginners :

Canyoning involves abseiling down canyons and waterfalls, with climbing equipment.

Care must be taken as it is a demanding sport which requires several qualities:
A good level of physical fitness;
Vigilance and attention must be paid to instructions concerning security and protection of the site;
Participants need to enjoy adventure. It takes courage to climb down into the canyons, attached to ropes down a slippery rock-face with a torrent of icy water flowing below !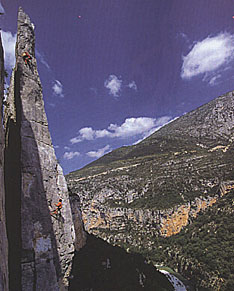 Photo : Rock and Wall Magazine