A wide selection of accommodation in Provence

To easily find your accommodation in Provence, here is a selection of charming bed & breakfast establishments in Provence, holiday rentals with swimming pool, charming hotels, low budget hotels and hotels with a restaurant in Provence, the Luberon, Carmargue, Alpilles, Verdon and Riviera, selected according to your criteria and geo-located on mapss... Hotels... Bed & breakfast... Rentals... Campsites...



Regatas from the former Nioulargue now called "Voiles de St Tropez " which, as ever, bring together both superb classical yachts and
... Voiles de St Tropez ...

September, 27th to October, 5th


The cycling event of the year. Races and exhibitions. This essential event has become the biggest European bike show. 17 700 bibs last year
... Roc d'Azur...

October, 8th to 12th

Primitive Arts in Cannes

More than 200 works of art first African side to the twentieth century works of Picasso Combas. Exclusively in Cannes
... Primitive Arts exhibition ...

Until October, 26th

A GUIDE TO YOUR HOLIDAY IN PROVENCE

Designed to help you prepare your holidays in Provence and the Riviera, for you Provence Web has visited the Luberon, Alpilles, Verdon, Camargue, all the villages (873) and all the towns in the Provence and Riviera region.
Now it's your turn
to visit Provence town by town and village by village !

873 towns and villages in Provence and the Riviera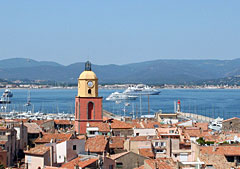 All the Provence villages are described in French and English with photos and videos in some cases. In each description, Provence Web has selected for you the sites not to be missed and the visits that are worth a detour. Comprehensive information about tourism in Provence and the Riviera to make your holidays in the Provence sunshine a dream come true.


Suggestions for stays and visits in Provence and the Riviera, a comprehensive tourist guide to help you choose your accommodation in Provence.



Var Week Walk

Not less than 140 walks and free guided hikes are offered in 70 villages in the Var.

...Var Week Walk ...
September, 27th to October, 5th
Chestnut Festivals
chestnuts roasted over a wood fire, it smells fall......
... Chestnut Festivals ...
From October 12th to end of November