Luberon
Discover the Luberon: the jewel of Provence
The sublime villages of the Luberon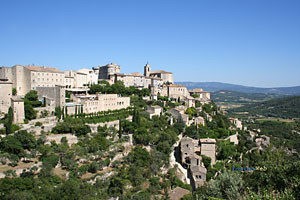 Between the Alpes de Haute Provence and the plains of the Vaucluse stretches the Luberon mountain: a tutelary mountain that unites rather than separates the Calavon valleys to the north and the Durance to the south; a natural link between the "Pays du Luberon" that undulate at its feet.
Here, Provence rediscovers the full force of its character. The mild climate and transparent air exalt the astonishing contrasts of a rich and varied nature: the blue stripes of lavender, the subtle shades of green in the forests, the flamboyance of the ochre cliffs, the austere whiteness of the limestone hills.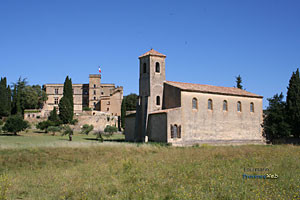 A living Luberon, where everything evokes the deep-rootedness of man to his land: bories and dry-stone walls, imposing bastides, hilltop villages with castles and churches, some of them famous: Lourmarin, Gordes, Manosque, Roussillon..., others less well known but just as charming like Vaugines or Mirabeau, where "Jean de Florette" and "Manon des Sources" were filmed... and many other places to discover.

Le Parc Naturel Régional du Luberon
The Luberon region draws its appeal from the traces of human activity, and the natural areas themselves have lived from this dependence. From these past activities, based on natural resources, we still have the bories, the terraces, the open and attractive landscapes (crêtes du Luberon, ochres...).
In the Luberon, the protection of nature, sites and landscapes goes hand in hand with the harmonious development of activities. As a result, all projects (building, clearing land, roads, etc.) are subject to careful scrutiny, as are municipal planning documents and forest and river programmes.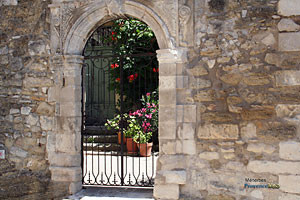 Developing the Luberon region to keep it alive and attractive requires determination. The Regional Nature Park is committed to initiating and supporting projects that will shape the future, giving tourism its rightful place in a balance that needs to be maintained every day.
As a collective project, the Luberon Regional Nature Park depends on the support of everyone, especially those of you who live or stay here.
Find accommodation for your holidays in the Luberon
The Luberon is bursting with tourist establishments, but we've selected a few nuggets for you. Click on the type of establishment you are looking for to discover our favourites: