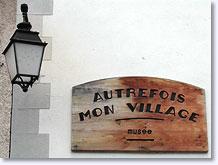 At the crossroads between Provence and Italy, Serre-Chevalier (known as "serre-che" to regular visitors) is the largest ski resort in the Southern Alps.
Serre-Chevalier is in fact the name of a valley which begins at the top of the passes of Lautaret and Galibier and ends 20 kilometres further down at Briançon. It consists of three entities, located in the Guisane valley at three different altitudes - hence the names " Serre Chevalier 1350", "1400" and "1500". These entities comprise a total of sixteen villages :
- Saint Chaffrey, Chantemerle, and Villard Laté for Serre Chevalier 1350.
- La Salle, Moulin Baron, La Chirouze, Les Pananches, Le Bez , Villeneuve for Serre Chevalier 1400.
- Le Monetier les Bains, Le Freyssinet, Le Serre Barbin, Les Guibertes, Le Casset, les Boussardes, Le Lauzet for Serre Chevalier 1500.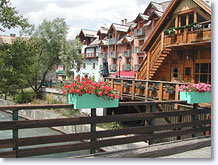 Of all these villages, the most interesting from the point of view of historical heritage is undoubtedly La Salle les Alpes (976 inhabitants). For example, its frequently altered Saint-Marcellin church has an elegant 15th century porch with columns and vaulted roof with lancet intersections.
Admire its "Lombardic" Romanesque belltower (14th century), considered to be one of the finest in the Briançon area. Inside is a 17th century altar piece depicting the Virgin with child.