Shopping in Provence and French Riviera
The local produce of Provence is full of flavour and sunshine: Côte de Provence rosé and red wines, lavender honey, goat's cheese, Provencal herbs such as thyme, rosemary and savory, olives, olive oil and tapenade.
A taste for the authentic combined with the know-how to make excellent Provencal products.
Here's a small selection of websites where you can order products from Provence.
Domaine des Tournels in Ramatuelle (Var)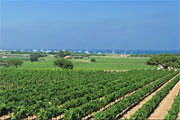 AOC - Côtes de Provence - Between sky and sea...
In Ramatuelle, in the Gulf of St-Tropez. Family-owned for several generations, the estate majestically overlooks the Bay of Pampelonne, at the foot of the Camarat lighthouse.
Online shop - Côtes de Provence - Rosé de provence.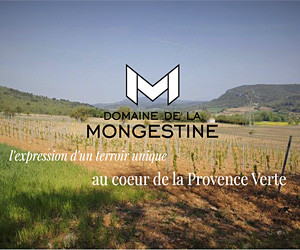 AOC - Côteaux d'Aix en Provence - Lost in the heart of green Provence, beneath the Verdon, La Mongestine is waiting to invite you to share in the beauty of its land. The range of wines has been refined, some with AOP status, others with IGP or Vins de France status.
Online shop - Côteaux d'Aix en Provence.
Contact us to add your establishment on this page.