Discover all the beauty of the Var
Population : 1.076.000 residents. Surface : 6.925 km².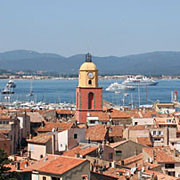 As the gate to the Côte d'Azur and the Alpes de Haute Provence, the departement of the Var has many visitors.
Its beautiful landscape with both mountains and sea and it's sunny Mediterranean climate provide tourists with an exceptional place to visit...

1/ The upper-Var ("Haut-Var")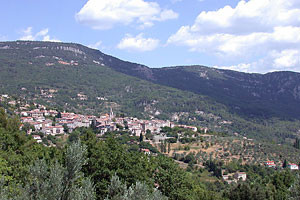 You will discover the calm and tranquility of its old villages perched at altitude. You will see small mountains and immense forests offering truffles and mushrooms but also wild boars, deer and hinds.
You will enjoy hot but never scorching summers, superb walks in the middle of authentic landscapes.
From Montauroux to the East, via Bargème to the North, Artignosc and Artigues to the West, it is a culture and tourism close to nature that has nothing to do with that of the coast.
Here, nature is strong ... cliffs, chasms, rivers, torrents, waterfalls and lakes offer a wide range of leisure activities: fishing, swimming, rafting, canyoning, paragliding, climbing ... against the backdrop of the magnificent Gorges du Verdon which straddle the Var and the Alpes de Haute Provence.
2/ L'arrière-pays varois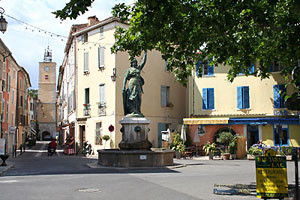 This is the inner Provence, Provence made of green hills, small valleys, cultivated plains, scrubland and fragrant pine forests..
It is a pool of sunshine that offers a 37,000 hectare vineyard, famous Côte de Provence, Bandol and local wines are produced with love by more than 450 cellars.
Wine, fruit, vegetables, flowers, honey (27,000 beehives), thyme, olive oil, all these authentic products symbolize the art of living of this region which stretches from Les Adrets de l'Estérel in the East to Le Castellet, passing through Draguignan, Brignoles and Saint Maximin.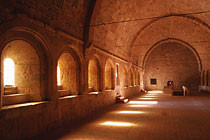 From the Sainte Baume massif in the West to the Estérel massif in the East, passing through the Maures plain in the Center Var, it is a procession of wonders to discover: the : Thoronet Abbey, the Basilica of Saint Maximin, the Charterhouse of Verne...
It is within a generous and often wild nature that you can discover the rich heritage of the Var...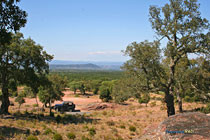 Church, chapels, caves, castles, bell towers and bell towers will be revealed during your walks, but also umbrella pine forests and red rocks of the Maures and Esterel, or the peaceful valley of Argens and Caramy, peaceful link between the coast and Haut Var.
3/ Var : 300 km of coastline on the Mediterranean Sea
This is where you will find the most beautiful sandy beaches in the region, unspoiled nature, protected islands (Iles d'Or).
One can visit well known beach resorts such as (St Tropez, St Raphaël, Ste Maxime, Cavalaire, Bandol, Le Lavandou, St Cyr...), new marina towns (Port-Grimaud, Cogolin) and 192 km of marked trails along beaches, creeks, wild coves, pine forests and undergrowth ... always with a sublime panorama of the sea and the rocks of the shore caressed by the waves.