Discover the Alpes de Haute Provence
Population : 161.980 residents. Surface : 6.925 km².
This is a departement of contrasts with its high plains and mountains, fields of lavender and ski trails. It's the marriage of Provence and the Alps, described by the well known writer Jean Giono, with more than 500,000h. of protected natural sites.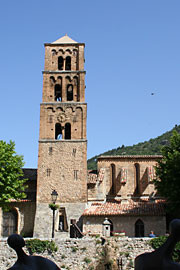 . To the north of the departement stand high mountains which form the valley of Ubaye near Barcelonnette.
. West of Haut Verdon is the Val d'Allos nicknamed the "French Colorado".
. To the south, the famous canyons the Gorges du Verdon offer a beautiful spectacle of lakes, cliffs and wide horizons of the cultivated plains of Valensole.
. To the west, the country of Forcalquier offers a more Provençal culture, the climate is milder and there are hills and vineyards.
The Durance valley offers fruits and vegetables, with Manosque and the end of the Luberon, they form the tourist center of the department.
Ubaye, Haut-Verdon and the Blanche Valley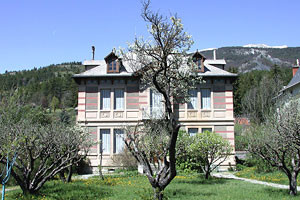 Situated in the north of the departement, near the Italian border and skirting the Alpes Maritimes, these high mountain valleys offer along with the National Park of Mercantour one of the greatest European natural reserves: 210,000 protected hectares ranging from 500 to 3,150 meters above sea level.
These mountains, dotted with ancient hamlets and villages have remained a wilderness harbouring many animals and a rich vegetation.
The Verdon canyons : "les Gorges du Verdon"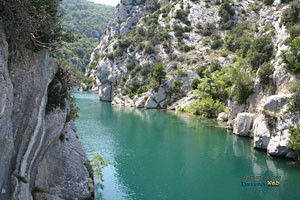 To the south of the departement the river Verdon marks the limits of the Var and high and low Provence (Haute Provence, Basse Provence).
The countryside is abounding in natural resources. There are the summits of the Pre-Alps, the high plains of Valensole, lakes, waterfalls and deep canyons.
Clean air and water, protected nature reserves, its pleasing geographical features, make the area of Verdon a choice spot for nature lovers and sports lovers.
For those less hardy visitors, one can admire the fields of crops and lavender near Valensole, or the crockery from of Moustiers Ste Marie. One can take the waters at of Gréoux or observe the traces left from Paleolithic times and the early Celtic inhabitants.
Forcalquier area and Durance valley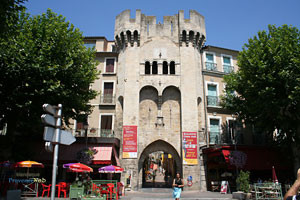 West of Manosque to Sisteron, and passing through Forcalquier, the Durance valley is a major line of communication between the Alps and the Mediterranean Sea.
Amongst the mountains and the green valleys, small towns are interspersed between geological curiosities, like open air prehistoric museums.
There are many ways to discover the area that inspired Giono: on horseback, on foot, on a bicycle or in the air - many routes are marked out.
In the characterful perched villages on the borders of the Luberon Nature Park, Provencal culture is present everywhere: through architecture, local produce, arts and crafts, and traditional celebrations of feast days.