Ménerbes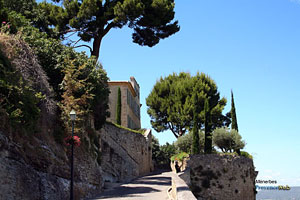 This superb little village in the
Luberon
is considered one of the finest in France. Built on a hill, it is surrounded by magnificent countryside.
When visiting Menerbes you will notice that its rich historic past has been well-preserved.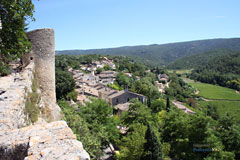 The Dolmen de la Pichouno (unique to the
Vaucluse
) shows that Menerbes has been inhabited since prehistoric times. Archeological excavations have uncovered the remains of villas and an ancient cemetery dating back to Roman times.
In the Middle Ages, access to the city, then riddled with undergrounds was through the two doors St Sauveur and Notre Dame.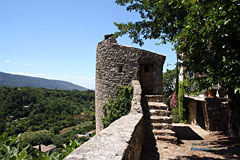 The Abbey of St Hilaire, former convent of a Carmelite community, was developed around 1250 from a preexisting religious site, partly troglodyte.
Saint-Hilaire is an atypical architectural ensemble which evokes Gothic forms while preserving a Romanesque memory.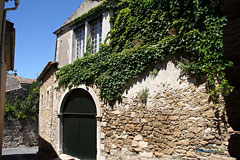 At the time of the religious wars in the 16th century, Menerbes was the capital of the Protestant movement and you can admire the imposing citadel built between the 12th and 16th century.
This dramatic past comes to life when you see the magnificent old houses, now lovingly restored and the power taken by the aristocracy at the time. The houses certainly lend character to the old Menerbes !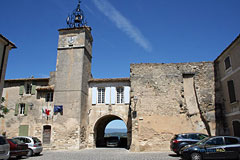 Nicolas de Staël
and
Picasso
both owned houses at Ménerbes and they have been joined by other famous artists, musicians, comedians and writers, all of whom own one of the farmhouses scattered around the village.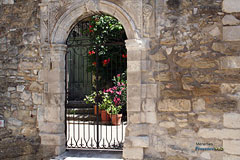 Do not leave Menerbes without making a tour of the picturesque "
Corkscrew museum
" where more than 1,000 different varieties of this magic tool are on display. The corkscrew was invented in the 12th century... by a Frenchman of course !!!
Leisure activities
Hiking.
Mountain biking (mountain bike hire and routes).
Cultural events.
Arts and crafts.
Holiday rentals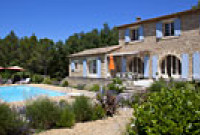 2 charming renovated houses 2 to 18 people: 300 m² for 13 people with 7 bedrooms + 80 m² house for 4 people with 2 bedrooms. On a landscaped area, very quiet with heated swimming pool, patio, terraces, garden.
Accomodations