'; //-->
Saignon
The Vaucluse Departement - Luberon Nature Park - Population : 1,044 inh.



4km south-east of Apt. Direction Digne then the D46 on the right.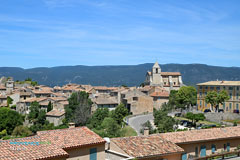 This village is perched at the top of a hill behind a large rock which dominates the valley.
Saignon is a peaceful little village that you can explore by foot. Opposite the town hall you will see a very pretty 12th century Roman church.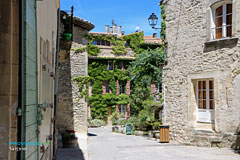 By walking through its narrow alleys you will discover ancient fountains, small shaded squares of beautiful charming houses on which there are very beautiful houses, you will also be able to notice ancient doors carved with delicacy.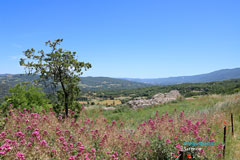 Easy access to the rock of Saignon. Do not hesitate to climb to the top of the rock where there is a fabulous panoramic view of the plains and the Luberon mountain range.
If the weather is fine, you can see Mont Ventoux, the Lure mountain, the Alpes de Haute Provence and even the heights of Avignon.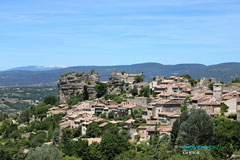 Thanks to its rock, Saignon played a key defensive role for the town of Apt, attacked through the centuries by numerous invasions... although not yet by tourists!
Saignon is still relatively unknown so you can appreciate the beauty of the countryside and discover delightful walking trails in the surroundings and around Mont Luberon.






What to see:
Roman church Notre Dame de Pitie.


Leisure activities:
Hiking and mountain biking.
Horse-riding.
Shopping.
Summer festivals.


Accommodation:

Hotel.
Bed and breakfast.
Vacation rentals.