A wide selection of accommodation in Provence


To easily find your accommodation in Provence, here is a selection of charming bed & breakfast establishments in Provence, holiday rentals with swimming pool, charming hotels, low budget hotels and hotels with a restaurant in Provence, the Luberon, Carmargue, Alpilles, Verdon and Riviera, selected according to your criteria and geo-located on maps... Hotels... Bed & breakfast... Rentals... Campsites...



Legendary Lights of China in Marseille


Big immersive show with 300 giant lanterns fairy scenery in Palais Lonchamp with a dragon of over 20m, tigers, birds, gigantic flowers
... Legendary Lights of China ...

November, 29th to January, 19th


Cheval Passion in Avignon


An equestrian festive fair with a program that brings together competitions, 1200 horses, 250 exhibitors, 90 hours show and the first horse show in
... Cheval Passion ...

January, 15th to19th


Picasso and the Mediterranean landscape in Toulon


Completely renovated the Museum of Art of Toulon reopens with the prestigious Expo Picasso. 62 works are exhibited, including 33 by Picasso, as well as
...Picasso exhibition ...

Until February, 23rd


A GUIDE TO YOUR HOLIDAY IN PROVENCE


Designed to help you prepare your holidays in Provence and the Riviera, for you Provence Web has visited the Luberon, Alpilles, Verdon, Camargue, all the villages (873) and all the towns in the Provence and Riviera region.
Now it's your turn
to visit Provence town by town and village by village !


873 towns and villages in Provence and the Riviera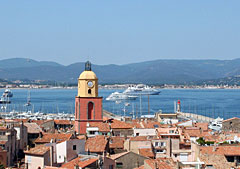 All the Provence villages are described in French and English with photos and videos in some cases. In each description, Provence Web has selected for you the sites not to be missed and the visits that are worth a detour.

Comprehensive information about tourism in Provence and the Riviera to make your holidays in the Provence sunshine a dream come true.

Suggestions for stays and visits in Provence and the Riviera, a comprehensive tourist guide to help you choose your accommodation in Provence.