A wide selection of accommodation in Provence


To easily find your accommodation in Provence, here is a selection of charming bed & breakfast establishments in Provence, holiday rentals with swimming pool, charming hotels, low budget hotels and hotels with a restaurant in Provence, the Luberon, Carmargue, Alpilles, Verdon and Riviera, selected according to your criteria and geo-located on maps... Hotels... Bed & breakfast... Rentals... Campsites...





This great gathering of antique dealers welcome more than 220 exhibitors. A really wide profusion of pieces of period furniture, ranging from the most beautiful
... Antiques Fair ...

August, 11th to 15th


"Sa Muse" exhibition in Marseille


This exhibition presents works by modern and contemporary painters, sculptors, photographers and videographers who have been inspired by their models
..."Sa Muse"...

February, 10th to August 26th


MP2018 "Quel Amour" in Marseille

7 months of artistic and cultural festivities gathering exhibitions, operas, concerts, plays, dance, circus and popular festivals in Marseille area
...MP2018 "Quel Amour"...

February, 14th to September, 1st


A GUIDE TO YOUR HOLIDAY IN PROVENCE


Designed to help you prepare your holidays in Provence and the Riviera, for you Provence Web has visited the Luberon, Alpilles, Verdon, Camargue, all the villages (873) and all the towns in the Provence and Riviera region.
Now it's your turn
to visit Provence town by town and village by village !


873 towns and villages in Provence and the Riviera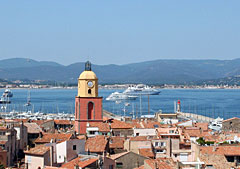 All the Provence villages are described in French and English with photos and videos in some cases. In each description, Provence Web has selected for you the sites not to be missed and the visits that are worth a detour.

Comprehensive information about tourism in Provence and the Riviera to make your holidays in the Provence sunshine a dream come true.

Suggestions for stays and visits in Provence and the Riviera, a comprehensive tourist guide to help you choose your accommodation in Provence.