A wide selection of accommodation in Provence


To easily find your accommodation in Provence, here is a selection of charming bed & breakfast establishments in Provence, holiday rentals with swimming pool, charming hotels, low budget hotels and hotels with a restaurant in Provence, the Luberon, Carmargue, Alpilles, Verdon and Riviera, selected according to your criteria and geo-located on maps... Hotels... Bed & breakfast... Rentals... Campsites...





The cycling event of the year. Races and exhibitions. This essential event has become the biggest European bike show. 19 700 bibs last year and 150 000 visitors.ts
...Roc d'Azur...

October, 10th to 14th


Fiesta des Suds in Marseille


This huge event has enabled audiences to discover varied artists : Camille, Hyphen Hyphen, Ibeyi, Jeanne Added, Massilia Sound System, Oumou Sangaré
...Fiesta des Suds...

October, 11th to 17th


Picasso and the Spanish masters at Les Baux


The monumental Carrieres de Lumieres host extraordinary multimedia shows which are unique : spectators are totally immersed in the image projected onto all
...Picasso ...

Until 2019 January, 6th


A GUIDE TO YOUR HOLIDAY IN PROVENCE


Designed to help you prepare your holidays in Provence and the Riviera, for you Provence Web has visited the Luberon, Alpilles, Verdon, Camargue, all the villages (873) and all the towns in the Provence and Riviera region.
Now it's your turn
to visit Provence town by town and village by village !


873 towns and villages in Provence and the Riviera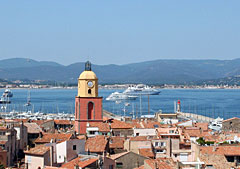 All the Provence villages are described in French and English with photos and videos in some cases. In each description, Provence Web has selected for you the sites not to be missed and the visits that are worth a detour.

Comprehensive information about tourism in Provence and the Riviera to make your holidays in the Provence sunshine a dream come true.

Suggestions for stays and visits in Provence and the Riviera, a comprehensive tourist guide to help you choose your accommodation in Provence.