Discover our selection of bed and breakfasts in Central Var
Central Var is a very pleasant and relaxing region in which to spend a weekend or a successful holiday. If you're looking for a friendly bed & breakfast, don't miss out on these very nice B&Bs! We recommend them!
5 charming bed and breakfast including a US school bus with jacuzzi
2 swimming pools including an indoor heated - Waterbed - Air conditioning
Jacuzzi, sauna, massages, fitness, power plate - Theme stays - Wifi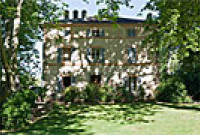 Bed & breakfast - In a vineyard 5 charming guest rooms
Swimming pool - Terrasses - Spa - Private Tennis court - Table d'hôtes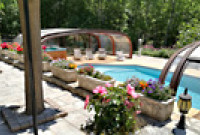 3 bed and breakfast including a family suite 4 pers carefully decorated. Table d'hôtes, shady terraces. Large pool. Spa. Quiet and 5 minutes from the village.
Contact us to list your B&B on Provence Web.