Sainte Anastasie sur Issole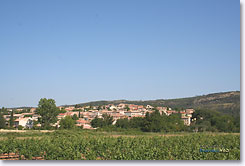 Saint Anastasie, at the foot of the hill and on the banks of the river lssole, is a typical rural cornmunity. Here nature is both harsh and welcoming.
Fishing is wonderful off the green banks of the river. Outside the village and all around, vineyards are to be seen everywhere.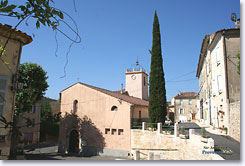 While walking about you will discover the relics of different epochs in the life of this village:
The Renaissance door.
The parish church door.
A 19th century butcher's stall.
An old stone bridge and a wash house typical ot the Issole river region.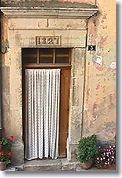 The top of the village which had been abandonned but is slowly being inhabited again.
From the top of the hills in the outskirts ther is a remarkable view of the valley: Barre de St. Quinis, Colline de Themes.
What to see
The Renaissance door.
The church.
Leisure activities
Tennis. Fishing. Horseback riding.
Hiking.
Bed and breakfast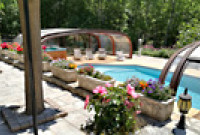 3 bed and breakfast including a family suite 4 pers carefully decorated. Table d'hôtes, shady terraces. Large pool. Spa. Quiet and 5 minutes from the village.
Campings
Camping La Vidaresse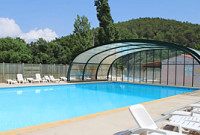 1 ha campsite 5 mins walk from the village and 30km from the sea. Rental of mobile homes and camping pitches. Heated swimming pool, water slide, children's club, entertainment. Snack bar.
46

/ 49