'; //-->
Pierrelongue
Departement of the Drome - Provencal Drome - Pop.: 150 inh. - Altitude : 310 m.



By the D5 from Buis les Baronnies or Mollans-sur-Ouvèze.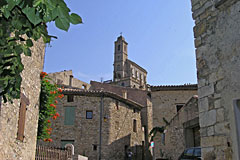 Pierrelongue is medieval in origin and owes its name to the rocky spur where once there stood a fortress.

It was destroyed in 1789 during the Revolution, and in the 19th century a church was built on the same site, which still stands to this day.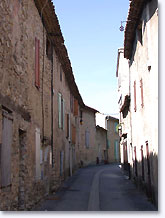 This rocky peak is the village's main feature of interest, giving it an unusual appearance, especially as several rather enigmatic stone statues have been placed here and there in the rock.

To climb up it there are some steep steps, but your efforts will be rewarded by the view from the top, looking over the plain and the village's harmonious rooftops... and of course by a visit to the church...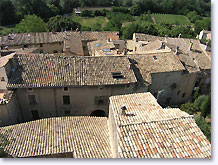 Apart from that Pierrelongue is a small farming village, where a passing tractor is a major event.

Located on the banks of a river, this peaceful little village is most pleasant to stroll around, with the soft gurgling of its little fountains in your ears, as you wander along its peaceful streets where cats sleep, between stone-built houses with their brown and blue shutters, little gardens enclosed by low walls, climbing vines, restored barns, covered passageways, etc...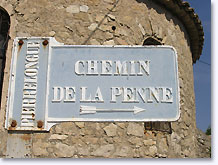 But the highlight of this village is undoubtedly the strange church perched high up on its rock in the centre.







What to see:
Church on its rocky spur (late 19th century).
Museum of sacred art.


Leisure activities:
Hiking.
Fishing.


Accommodation:
Hotel.
Bed and breakfast.
Gites.
Campsite.


Neighbouring towns and villages:
Mollans-sur-Ouvèze (3km) and Buis-les-Baronnies (7km).