Grignan
10 km from Valréas via the D941 road.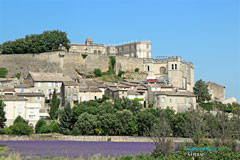 From far off, the village of Grignan looks superb, standing proudly on the plain, sheltered behind its great high walls.
It is very popular with tourists, to judge by the vast car park for 400 vehicles shaded by plane trees. It's easy to understand why as you get closer: Grignan resembles a Mont Saint Michel surrounded by grass, a defensive fortress with houses nestling at the bottom, forming a harmonious volume of grey stone.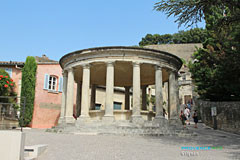 Having admired the large round fountain sheltered by a neo-classical temple, and pausing for a moment in front of the delicately carved statue of the countess of Grignan, who was Madame de Sévigné's daughter, take your courage in both hands to climb up to the medieval castle.
This historical monument built in the 12th century and extended considerably during the Renaissance houses a magnificent collection of paintings, furniture and tapestries.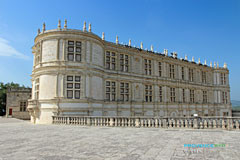 After this visit, take a stroll along the circular promenade running alongside the ramparts and overlooking the village, from where you will enjoy a wonderful view of the Roman tile roofs.
This path round the battlements will bring you to the Saint Sauveur collegiate church, another historical monument dating back to the 16th century, currently undergoing restoration, which contains the tomb of the Marquise de Sévigné.
The rest of the village is also well worth a visit, where many medieval houses remain to this day.
Note: miniature reconstitution of life in a Provencal village in the early 20th century.
What to see
12th-17th century castle.
House of justice (12th century).
12th century belfrey.
Church: formerly the St-Sauveur collegiate church, 16th century.
St Vincent Romanesque chapel.
Rochecourbiere cave, a shelter under a rock made habitable in the 17th century.
Museum workshop: Books and Typography.
Miniature Provencal village.
Ancient roses circuit.
Romanesque chapels circuit.
Collegiate church. Sevigne garden.
Leisure activities
Hiking (to the Lance summit at 1338m, or the Angele mountain at 1529m).
Pony trekking and mountain biking.
Tennis. Swimming pool. Equestrian centre.
In summer: two night-time markets, show in the castle.
Market on Tuesday mornings.
Wine tasting.
Hotels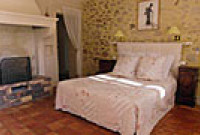 Charming hotel in Chantemerle lès Grignan (8 km from Grignan) 12 rooms in a carefully restored country house surrounded by lavender - Large pool - table d'hôtes - Wooded park 1ha
Accomodations