Valaurie
10 km from Grignan via the D541 road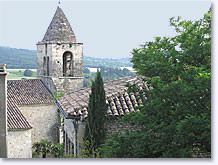 Valaurie is a marvellous quiet little village, situated on a low hill overlooking the plain, with rose bushes and virginia creeper, cypresses and laurels.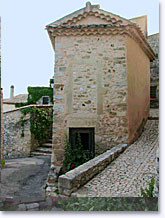 All Valaurie has left of its past are a few remains of the old medieval castle and some sections of the ramparts and towers, but it is a truly enchanting place, with its sloping alleyways and lopsided little squares, its large roofed wash-house and fountain.
Above all its houses were built using a superb pale yellow dressed stone.
They are often in perfect condition and lovingly restored, enabling the village to maintain its authentic atmosphere.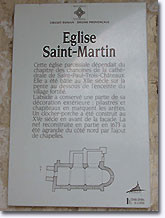 Valaurie has become a fashionable residential village, home to many artists and their studios - for example the sculptor François Jullien, lives here and will show you his beautiful racu ceramics, if you ask him nicely - and chosen as the location for many holiday home.
It's delightful to stroll up and down the bucolic streets of Valaurie... You will doubtless be tempted to stay here for good, if you're someone who loves old buildings!
What to see
St-Martin church, separate from the village (11th-12th century, rare archway-cum-belltower).
Castle ruins, ramparts with towers, fortified farms in the surrounding area.
Leisure activities
Hiking. Mountain biking.
Horse-riding.
Canoeing.
Golf.
Accomodations
Hotels.
Bed and breakfast.
Gites. Holiday rentals.
Restaurant.