Roussas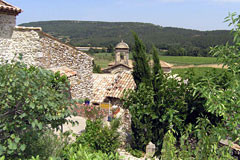 Roussas was a hideout for brigands during the religious wars, but today it is just a peaceful village, nestling against a hill that overlooks a plain of vineyards.
Of the former defensive village, perched on its rocky spur, there remains the ruins of a 12th century castle and a few religious buildings.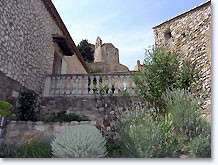 To get up there, drive around the Majeyras hill and park at the summit, where you will find a picnic area and an orientation table, telling you that Roussas is 700 km from Rome and 1400 km from Prague...
Nearby stands a large church, the sanctuary of Saint Joseph, built in the late 19th century on the initiative of the energetic Father Rodolphe, on the same site as an older place of devotion to Saint-Joseph.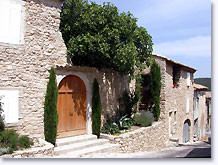 Note that inside the sanctuary you can admire an extremely rare recently restored pneumatic organ.
From here you have a superb view of the 12th century castle and its Saint Germain chapel, a little further on similarly built above the village of Roussas spreading below, with its beautiful church, narrow sloping streets, beautiful quirky houses and Roman roof tiles...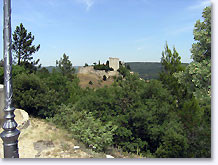 Roussas is well known to botany lovers for its waymarked and numbered "new roses circuit", enabling you to discover roses and other Mediterranean plants.
Roussas also has the oldest vineyard in the Tricastin area: a beautiful 18th century country house incorporating a cellar, where ten different wines mature, produced from an exceptional local soil: "argilo-calcareous with rolled pebbles and calcareous scree".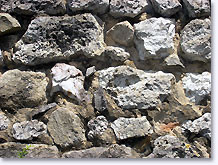 Here you will also find wonderful honey, black and white nougat and gingerbread, made and sold by the local beekeeper. He also sells the very characterful "foujou", a variety of goat's cheese that requires a minimum maturing period of 30 days.

What to see
Remains of the old perched defensive village.
Ruined keep.
16th century castle.
Former gothic chapel (pre-Roman lintel).
New roses circuit (rose conservatory at the bottom of the village).
Agricultural museum.
Leisure activities
Golf.
Horse-riding.
Hiking. Mountain biking.
Accomodations
Bed and breakfast.
Holiday rentals. Rural gites.