'; //-->
The Hautes Alpes
Population: 113,000 inh. Surface 5,643 km².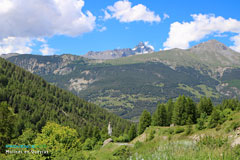 This departement is formed of valleys canyons and mountains going from the northern Alps to Provence following the Napoleon's route to Gap, and ranges from 500m. to 4,302m. in altitude.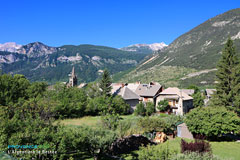 Endowed with an exceptional environment the Hautes Alpes has managed to keep clear of industry and large crowds.

The atmosphere has stayed casual and convivial.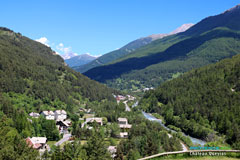 There is an alpine feeling in this departement due to its steep slopes, the abondance of snow and the mountain villages.

Its Provencal character remains true, however, because of the sunny days, the cooking,and of course that typical Provencal accent.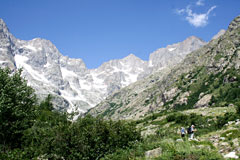 WINTER


The Hautes Alpes boasts of more than 30 different ski resorts from Queyras to Devoluy, from the Briançon area (Briançonnais) to the Vallonite. The Hautes Alpes offers over 30 ski areas.

Every type of skiing is available even parachute skiing, all enjoyed in the warm atmosphere of authentic chalets, snowy pastures and sleigh rides.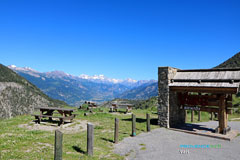 Summer


The splendor of this departement can be discovered through the varied activities at hand. One has such different choices as hiking, horseback riding, mountain biking, mountain climbing or even hang gliding...

Sailing is possible and since there are 500km of rivers rafting kayaking and canyoning are popular here...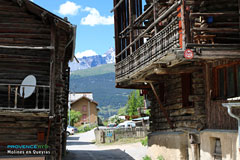 50% of the French flora is to be found in the Hautes Alpes. The national park of Ecrins is home to chamois, ibex, marmots and grouse and throughout the park wind 1,000 km. of marked footpaths.

In the regional park of Queyras (60.000 ha) a visitor will find little villages someimes as high up as 2,000m.

One can buy delicious mountain cheeses, aromatic honeys or bite into a juicy apple while admiring the scenery.



Main valleys and tourist areas:
Le Queyras.
Le Lac de Serre-Ponçon.
Le Briançonnais.
L'Embrunais.
Le Gapençais.
Le Massif du Champsaur.
La Vallée de la Vallouise.


Main ski and winter sports resorts:
Les Orres.
Puy Saint Vincent.
Serre Chevalier.
Vars.