Briançonnais
Partez à la découverte du Briançonnais
The Briançon area is halfway between the Northern and Southern Alps, at the north-eastern tip of the Hautes Alpes department and the Provence Alpes Côte d'Azur region. Four valleys converge here - Guisane, Clarée, Haute Durance and Cerveyrette - and all four nestle in a landscape of high mountains, bleak bare summits coloured ochre, white and grey that are often covered with sparkling ice.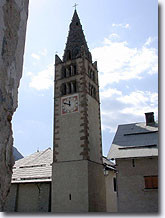 In the heart of the "Briançon star", perched on its rock bar is Briançon, which is part of the network of "Towns of Art and History", because of its rich religious, military and architectural heritage.
On one side, Montgenevre and the villages of Guisane make up the resort of Serre Chevalier which needs no introduction.
On the other side is the La Grave skiing area located at the foot of La Meije (3982m), a mythical summit in the Ecrins, which has become a world-renowned free-ride spot.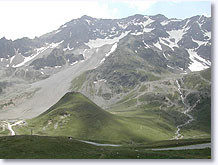 Among the most beautiful sights which you should not miss are Col du Lautaret (2057 m) and its Alpine grassy expanses overlooked by La Meije, Col du Granon (2,404 m) between the valleys of La Guisane and La Clarée, the mountain village of Névache, dans la Haute Vallée de la Clarée (2,000 m), ou encore la "Casse déserte", gigantesques éboulis dn the high valley of La Clarée (2,000 m), and "Casse déserte" which is an area of gigantic fallen rocks at Col de l'Izoard (2,360m).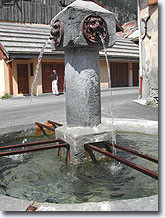 With hiking on the footpaths of the Ecrins National Park, and cycling on the legendary roads of Col de l'Izoard and Col du Galibier, the Briançon area is a veritable Mecca for top level athletes.
Finally, let's not forget that above all the Briançon area is a paradise for skiers, with world-renowned ski resorts such as Serre Chevalier (77 ski lifts, 250 km of runs) and La Grave-La Meije (altitude difference of 2150 m, 9 km of downhill runs), more family-oriented resorts such as Montgenevre (1850 m, a traditional village resort), and less-known resorts such as Cervieres and Villard Saint Pancrace (two small cross-country skiing resorts).