Embrunais
Discover the "Embrunais" in the Southern Alpes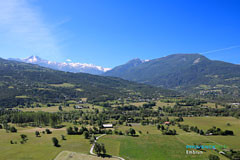 On one side are peaks more than 3,000 metres high in the Ecrins National Park; on the other are mountains whose slopes are used by the ski resorts at Les Orres and Crévoux;. In the middle is the pleasant broad valley of the river Durance.
The Embrun area benefits from an exceptionally agreeable climate, one of the sunniest and driest in the Hautes Alpes department. It's a paradise for outdoor sports.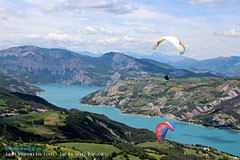 In the summer aquatic sports have pride of place: nautical sports on Serre-Ponçon lake and the man-made lake at Embrun (from sailing to kite-surfing), and white water sports on the Durance.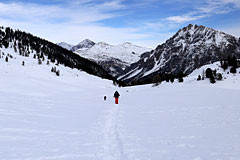 When winter arrives in the Embrun area, you'll love being able to reach your favourite ski resort in just 15 minutes: Crévoux (103 inhabitants), nestled in the heart of the Parpaillon massif, and officially recognised as a Mountain Village, and Réallon (194 inhabitants) offering an uninterrupted view of Serre-Ponçon lake.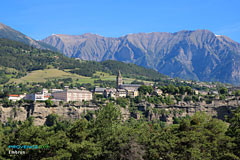 If you like open spaces, peace and quiet, the cross-country skiing resorts at La Draye-Crots and Crévoux-la-Chalpare a dream come true.
But the Embrun area is blessed in more than one domain, and is also worth visiting to discover its cultural treasures, starting with Embrun itself with a fascinating past, where you can admire the Brown Tower (Tour Brune), Maison des Chanonges and especially the Cathedral of Notre-Dame du Réal, a marvellous example of gothic art.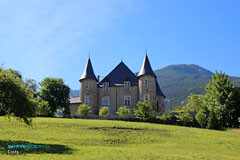 Close by in the village of Crots, Picomtal château, which is now privately owned and beautifully restored, can no doubt be counted as one of the most beautiful châteaux in France, while in the heart of the dark Boscodon Forest, at an altitude of 1,150 metres, ancient Boscodon Abbey (currently undergoing restoration) is a wonder to behold.