Château Queyras - Château-Ville-Vieille
Discover Château-Queyras and its Fort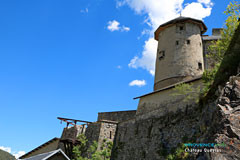 Although Château-Ville-Vieille is now a commune formed by the merger of the villages of Château-Queyras, Villevieille and Montbardon, it is Château-Queyras - and above all the stronghold of Fort Queyras - that will hold the interest of the curious.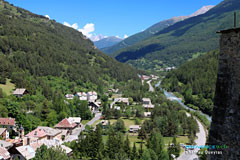 Overlooking the right bank of the Guil, Fort Queyras still stands proudly on its vertiginous rocky spur. It's easy to imagine the strategic importance of this defensive position, ideal for locking down the valley and protecting its inhabitants from looters and barbarians from Provence.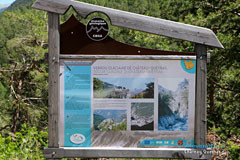 Although often modified over the centuries, the castle was built in medieval times - the 13th century and probably the 11th century for the original castle - by the Counts of Albon, masters and lords of the Briançonnais region: for a long time it served as a prison for bandits ... and for women accused of witchcraft or magic, before they were tried and burned.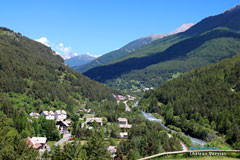 Often besieged, it was much later (in 1700) fortified by Vauban, with the aim of blocking the Durance valley to troops from Piedmont: at the time, it could accommodate up to 3,000 troops.
What to see
Fort-Queyras (admission 4 euros).
Geological space.
Maison de l'Artisanat.
Sommet Bûcher (2254 m): larch forest, pastures and 360° panorama of the high Queyras valleys.
The hamlet of Souliers: old wooden houses typical of Queyras, fountains, irrigation channels, chapel.
Leisure activities
Hiking (discover the Pierre Fiche or the Demoiselle coiffée).
Mountain biking (Circuit Fontaine Rouge or Bois de Gambarel).
White-water sports (rafting etc...).
Accomodations
Bed and breakfast.
Self-catering cottages.