Orpierre
30 km North-West of Sisteron, via the D4075 road and then the D30.
Discover the village of Orpierre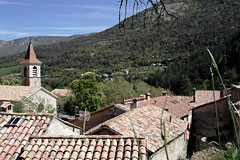 Nestling at the foot of the impressive vertical cliffs and situated on the "route of the Princes of Orange", Orpierre is a true southern village, with its square shaded by plane and lime trees, occupied by nonchalant bowlers, and a pretty church with a round apse.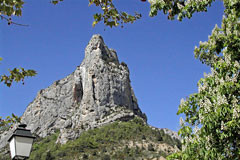 Historically, Orpierre was successively a Dauphinese, Burgundian, Germanic and French fiefdom (in 1713): strolling through its cool, narrow cobbled streets (avoid high heels!) will be a pleasure, as you'll be sure to admire the remains of a beautiful heritage dating back to the 16th century.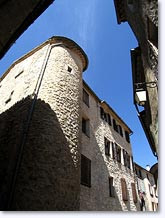 Even if it is only a Renaissance façade overlooking the void: an imposing fountain, a seigniorial prison, a "barral" oven where "everyone came to bake their bread, in return for taxes", old doors of fine proportions (17th century), numerous vaulted porches and covered passageways... Not forgetting the house of the Chalon-Arlay family (1334-1530).
Simply walk down the Grand Rue, then through the "quartier des Manants", and you'll take an unforgettable trip back in time.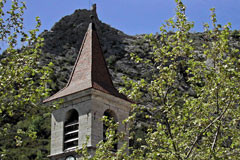 And even from above, Orpierre is a sight to behold, with its Roman-tiled roofs and breathtaking rock formations in the background. Orpierre is a must for lovers of old stone!
Leisure activities
Climbing (via Ferrata). Canyoning.
Hang-gliding. Paragliding.
Hiking (470km of signposted trails in the Buëch
Mountain biking
Fishing.
Accomodations
Bed and breakfast.
Holiday homes. Gîtes, stopover gîtes, farm gîtes.
Campsites.
Restaurants.