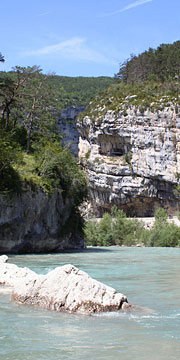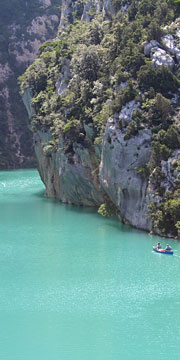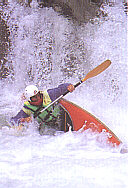 The Verdon is an unbeatable place to go climbing. It's enough to make you dizzy... 933 climbing routes have been classified amongst the cliffs of Le Verdon. The most famous, "la falaise de l'escalès", is 300 vertical metres high !



The Verdon caters for all climbing styles and levels, and climbers come here from around the world. The cliffs and rock-faces are undoubtedly one of the most popular meeting places in the climbing world.




RECOMMENDED SITES



If you are a beginner, do not set off alone. Trust your guide to choose a route according to your level.


Quinson
100 possible climbing routes (all levels), from 80 to 100m.
Rock quality : Good/limestone
Site management: Club d'escalade de Quinson.
04500 Quinson. Tel.: +33 (0)4 92 74 40 04


Moustiers Sainte Marie
20 possibles routes (average level of difficulty), from 25 to 50 m.
Rock quality : Good/limestone re


Gorges du Verdon (Aiguines, La Palud)
1 500 possible routes (all levels), from 20 to 300 m.
Rock quality : Excellent/limestone
Site management: Association Lei Lagramusas.
04120 La Palud sur Verdon. Tel.: +33 (0)4 92 77 38 02


Castellane
20 possible routes (easy), from 10 to 20 m.
Rock quality : Good/limestone
For more information see guides in La Palud


Annot
130 possible routes (all levels), varying height to 50 m.
Rock quality : Good/sandstone
Site management: Association Vives Les Gestes.
04240 Annot. Tel.: +33 (0)4 92 83 35 17

USEFUL ADDRESS

Comité Départemental de la Montagne et de l'Escalade
3 Bd du Temps Perdu
04100 Manosque
Tel.: +33 (0)4 92 72 39 40

GUIDES, MONOTORS, ORGANIZERS

See Canyoning