Annot
Departement of the Alpes de Haute Provence - Verdon - Pop.: 1.200 inh.



At equal distance between Nice and Digne on route N202.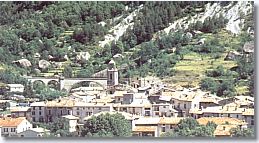 Annot is a village located on the edge of Mercantour National Park, and has been able to keep intact its authentic personality and character.

Founded on a small hill and surrounded by wooded mountains, the village which dates from the 11th century, has little by little spread along the banks of the river la Vaïre.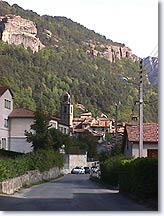 Annot is a village of age-old sandstone. You can discover these immense boulders (sometimes more than 100 metres high) by following the "Chambre du Roi" waymarked circuit.

This path will also enable you to discover the village's very beautiful natural setting ... ancient chestnut trees, cultivated terraces on the cliffs.

You will be able to stroll along the narrow streets of the village that wind through it like a labyrinth and put your sense of direction to the test. Beautiful old houses line these lovely cobbled streets. They are tall and narrow, either restored or in the process of being restored. Most are stone-built and are simply delightful.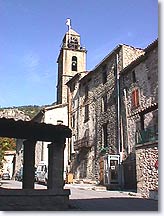 You will encounter some beautiful little squares, a few fountains and an old wash house.

If you glance upwards from time to time, you will discover old windows, vaulted arcades, flowery window sills... a few sleepy looking cats will watch you pass by...

You will eventually find yourself in the main square comprised of café terraces, restaurants, hotels and souvenir gift shops.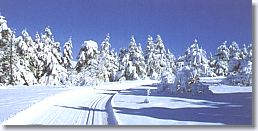 Annot is also the starting point for numerous hikes and excursions... Verdon Gorges, Mercantour National Park... Professional guides are on hand to take you where you wish to go.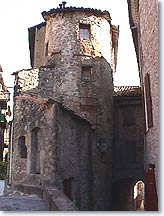 In winter, Annot changes into to a pleasant cross-country ski resort and offers a vast skiing area.

Above all do not miss the famous tourist steam train on the Chemins de Fer de Provence track.

It will enable you to discover the region in a pleasant enjoyable way and without hurry... every Sunday from May to October.





What to see:
Rich historical heritage:
Vers la Ville hapel (with a beautiful view of the village)
Vérimande chapel and the house called the Templars house.
Bridge with shelters over the Vaïre.
Gateway dating from 14th and 12th century, houses with arcades dating from the 17th century.


Leisure activities:
Swimming pool. Horse riding. Tennis. Climbing.
White water sports (rafting, canyoning, aquatic excursions supervised by a guide).
Cross-country skiing (elevation: 1,471 metres).
Walking with guide book from the Tourist Office.


Accommodation:
Hotels.
Bed and breakfast.
Holiday rentals.
Campsite.


Neighbouring towns and villages:
Le Fugeret (5km), Braux (6km), Méailles (8km).