'; //-->
Gréoux les Bains
Departement of the Alpes de Haute Provence - Verdon - Pop.: 2.000 inh.



On route D952 between Aix en Provence (53km) and Castellane (80km).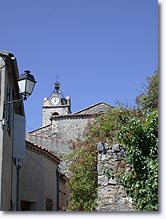 Greoux is a charming little Provençal city known for its pure thermal waters and is encircled by splendid fields of thyme, rosemary and lavender.

Located not too far from the banks of the Verdon, Gréoux will delight you with all the outings available in its surroundings. You can discover some of the episodes of its history through the various relics of medieval times.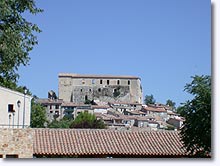 Don't miss the prestigious ruins of the castle of the Templars, or the thermal caves which were already famous back in ancient times and still today make the reputation of Gréoux.





What to see:
The House of Pauline (Provençal exhibition),
The Creche of Haute Provence(sound and light show).
The Workshop Museum of Stained Glass and Mosaics La maison de Pauline (exposition provençale).
Church ND des Ormeaux. Castle of the Templars.


Leisure activities:
Tennis Swimming pool. Aqua-gym. Fishing. Hunting. Horseback riding.
Hiking. Mountain bike rentals. Fitness trails. Driving range.
Paragliding. ULM. Hanggliding.


Accommodation:
Hotels.
Bed and breakfast.
Holiday rentals.
Campsites.


Neighbouring towns and villages:
Vinon sur Verdon (10km), Manosque (14km), Saint Martin de Brômes (15km).