'; //-->
Valensole
Departement of the Alpes de Haute Provence - Pop.: 2.500 inh.



20 km. east of Manosque by route RD907, then D6.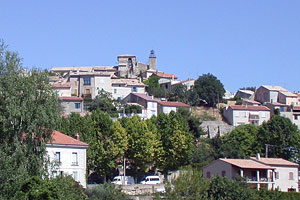 Valensole is situated in the middle of a magnificent plateau of lavender and almond trees and is true to its name: Valensole comes from the Latin "vallis" and "solis" meaning the valley of sun.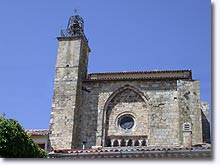 Valensole has been able to conserve its character and charm typical of Haute Provence villages.

It is a pleasure to stroll through the narrow streets of the old city. It is also a health resort well appreciated for its pure fresh air.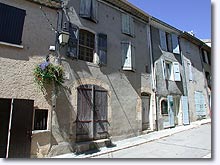 The countryside all around (le plateau de Valensole) is pertectly beautiful especially in the spring when the almond trees are in bloom.

In the summer aromas of lavender and thym waft through the air confirming the fact that Valensole is one of the most important producers of lavender in Provence.





What to see:
17th and 18th c. houses.11th c. church.
Ramparts, fountains, wash houses, and chapels.
Bee museum. Truffle house.
Visits of lavender fields and distilleries.


Leisure activities:
Trails for hiking and horseback riding.
Tennis. Volleyball. Basketball. 3 heated pools.
Summer entertainment : country festivals, crafts tairs, lavender festivals, santons fair (Provencal figurines).
Crafts : pottery, faience, weavinge.


Accommodation:
Hotels.
Bed and breakfast.
Holiday rentals.
Campsite.


Neighbouring towns and villages:
Géoux les Bains (13km), Riez (14km) and Allemagne en Provence (14km).