'; //-->
Propiac les Bains
Departement of the Drome - Provencal Drome - Pop.: 100 inh. - Altitude : 360 m.



8 km from Buis les Baronnies via the D147.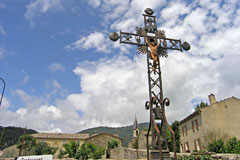 In the Middle Ages, Propiac was the land of the Barons of Montauban. It has been renowned for its thermal springs since... ancient times. Moreover, the name Propiac may be derived from the Latin words "propita aquae", meaning propitious waters.

The thermal resort became particularly prosperous towards the end of the 19th century. Visitors came for treatment of metabolic problems, obesity and diseases of the digestive system.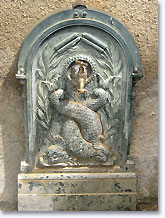 Nowadays Propiac-les-bains is just a tiny farming village, surrounded by vineyards, and particularly popular with people who love untamed nature and absolute tranquility.

This is an ideal spot from which to start an ascension of Mont Ventoux...

or perhaps you will content yourself with admiring it from afar. Certainly the village affords a superb uninterrupted view of this mythical mountain, reaching a height of 1910 metres at its summit!





What to see:
Mont Ventoux.


Leisure activities:
Walking, cycling, mountain-biking...


Accommodation:
Hotel.
Holiday rentals.


Neighbouring towns and villages:
Mollans-sur-Ouvèze (7km) and Buis-les-Baronnies (8km).