Everything you need to know about olives and olive trees in Provence
A sacred tree revered throughout Provence, the olive tree is one of the most typical elements of the Provencal landscape and culture.
Painted by Cézanne and Van Gogh, sung and praised by Mistral and Giono, the olive tree is a symbol of peace, wisdom and perseverance. The tree is resistant to almost everything, it can grow in arid soil and is only afraid of very severe frosts. Growing an olive tree requires patience.
It is also one of the strongest symbols of the South and of Provençal gastronomy.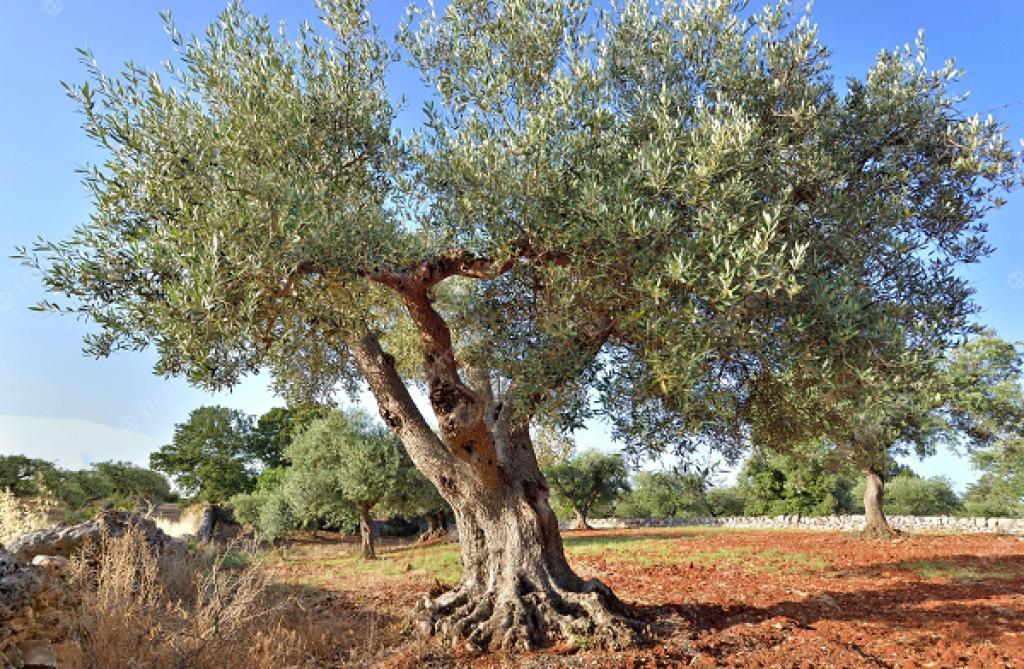 History of the olive tree in Provence
Olive trees developed in France 2,500 years ago thanks to the Phocaeans (Marseille). In 1840, there were 26 million trees, covering 168,000 hectares. After the catastrophic frost of 1956, only 1/3 of the olive trees survived, leaving just 20,000 hectares for a total of 3.5 million trees in France. There were 2.5 million in the Var department alone before the devastating frost, which paralysed the entire region. According to the Var Chamber of Agriculture, there are now 700,000 olive trees in the Var, covering around 4,000 hectares in production.
Production in Provence and Europe
90% of the world's 830 million olive trees are grown in the Mediterranean basin. Spain and Italy are the leading producers, followed by Greece, Turkey, Tunisia and Morocco. Provence is not among the leaders in terms of quantity of olive trees, having "only" 3.5 million, which puts it in 12th place worldwide, but in terms of quality, Provence is considered to be one of the regions producing the best olive oils in the world.
The Provence Alpes Cotes d'Azur region accounts for 70% of the country's olive oil production, 15% of which comes from the Var.
Consumption in Provence and Europe
2.20 billion litres of olive oil are consumed worldwide:
Greece: 19 litres per capita
Italy: 11 litres per capita
Spain: 10 litres per capita
France: 0.5 litres per capita
How are olive trees grown?
Olive-growing is an art and takes a lot of time. It takes 5 to 6 years to bear its first fruit,
30 years to produce at full yield. The trees flower between April and June, and are harvested from November to February, depending on the location. Pruning takes place in February-March, and is the subject of much controversy, with several schools of thought on how to prune the branches of the olive tree.
As the fruit ripens, it turns from green to black: there are no black or green olive trees, it's all a question of when you pick them.
Where can you find large fields of olive trees in Provence?
Olive trees can be found everywhere in the 5 departments of Provence and the Côte d'Azur: Vaucluse, Var, Bouches du Rhône, Alpes de Haute Provence and Alpes Maritimes.
Every village has olive trees, whether for landscaping or for olive production, but the large olive groves are particularly concentrated:
in the Alpilles: Les Baux, Maussane, Tarascon, Fontvieille and Mouries, which is France's largest producer with 75,000 olive trees.

in the Camargue: Saint Martin de Crau
You'll also find them
in the hinterland of Nice :
Nice, Grasse, Levens, Castagniers, Tourette sur Loup, La Trinité
in the centre of the Var :
Draguignan, Flayosc, Lorgues, le Luc, Besse sur Issole, Carces, Le Val
Aups, Cotignac, Tourtour, Salernes, Tavernes, Varages, Barjols, the Fayence area with Bargemon, Seillans, Callian, Montauroux
Le Beausset, La Farlède, La Cadière, Le Castellet
in the Durance valley in the Alpes de Haute Provence :
Les Mées, Lurs, Manosque, Oraison
Each of these areas produces a different oil, with subtly different fragrances.
As with wine appellations, Nice oil does not taste the same as Mouries oil.
The different varieties of olive and olive oil
The olive
There are two possible uses for olives after they have been picked: for eating or for oil.
To obtain 1 litre of oil, you need between 5 and 8 kg of olives, depending on the mill.
The bitterness of olives (whether green or black) makes them unpalatable when just picked. Green olives are soaked and rinsed in clean water for several days in a row, then prepared in brine.
They can be flavoured in a variety of ways, with lemon, thyme, garlic or parsley - there's no shortage of flavours from Provence. Picked as early as September (so they're green), the olive cassée au fenouil des Baux is a famous speciality that can be eaten from the beginning until Christmas.
To prepare the black olives, you need to prick them with small needles to draw out their juice, then bury them in coarse salt. They are also known as table olives (for aperitifs or cooking) and confectionery olives, and those who prepare them in large quantities are known as confectioners.
The different qualities of olives :
There are many different types of olive in Provence, and each region has its own favourite species, with one or more varieties to delight connoisseurs and gourmets alike. Some valleys have their own AOC.
Alpes de Haute Provence and Vaucluse :
Aglandau - Bouteillan - Verdale - (perfect for oil, medium-sized green).
Caillette or Cailletier (for the table, small, black or brown and fragrant).
Picholine- Aglandau - Grossane (black and sweet) - Salonenque (green or broken olive).
Aglandau - Bouteillan - Cayet Roux - Cayon - Brun - Ribier, (for the oil) Picholine - Lucque - Belgentiéroise - Cailletier (for the table).
The stages in olive oil production
Harvesting takes place from November to February, depending on the climate.
Harvesting can be done by hand, but for large quantities, mechanical harvesting using a shaker is common. The olives are then sorted, washed in cold water and drained.
Crushing
The olives are crushed with their stones.
Traditionally, the olives are crushed between 2 stone millstones until a smooth oil paste is obtained. This paste is a semi-fluid mass made up of a solid fraction (fragments of stones, skins and pulp) and a liquid fraction (emulsion of water and oil).
Contrary to what you might think, the release of juices is not caused by crushing, but by the rubbing action of the sharp edges of the stone fragments on the olive pulp. The role of the wheels is therefore to crush the stones and knead the oil paste.
In the past, the millstone consisted of a single wheel driven by an arm harnessed to a donkey or horse. Today's millstone is powered by a motor and rotates slowly, at twelve to fifteen revolutions per minute, for twenty to forty minutes. The quantity of olives processed in one cycle is 2.5 to 3 quintals.
All-metal hammer, knife and disc crushers are the preferred choice for modern continuous-cycle plants, because they are perfectly suited to the automation requirements of very large quantities.
Kneading
The paste obtained previously is then pressed using weights.
A juice made up of water and oil is obtained, which is mixed in a steel vat in which rotating helical blades maintain a slow mixing movement of the paste. The mixing action breaks up the emulsion and improves the yield of oil mash.
This phase is of great importance in determining the appropriate compromise between oil yield and quality: heating increases the efficiency of the mixing process by increasing the oil yield, but has an adverse effect on the quality of the oil above a certain temperature.
For high quality oils, blending takes place when the oil is cold.
Oil extraction
This consists of separating the oil must from the pomace, a solid fraction made up of fragments of the kernel, skins and pieces of pulp.
Various systems are used for extraction:
Extraction by pressure: this is the old-fashioned method which separates the oil must from the pomace by filtration under the effect of pressure. Pressure is obtained in an open hydraulic press by arranging the oil paste in alternating thin layers with fibre discs, called scourtins, in a mobile tower.
Extraction by centrifugation: The oil paste is centrifuged in a conical drum rotating on a horizontal axis (decanter). Centrifugation takes place at a speed of approximately 3,400 revolutions per minute.
Decanting
As the density of oil (0.92) is lower than that of water, the oil naturally rises to the surface and can be recovered. This is the old-fashioned method, although centrifugation processes are more commonly used today.
The oil must is centrifuged at 6,000-7,000 revolutions per minute.
The difference in density causes the oil and water to separate into two different flows.
Storage
On leaving the centrifugal separator, the oil is a ready-to-eat product. The oil is then stored in steel tanks to prevent oxidation. It is filtered before bottling to eliminate suspended solid residues that can give it a cloudy appearance.
How do you choose your Provence olive oil?
Check the label to make sure it is made from local olives, then choose an extra virgin oil, extracted after a first cold pressing.
The quality of an oil depends first and foremost on its acidity level: the lower the acidity, the better the oil.
The best is < 1%; between 2 and 3% acidity, the oil will be good but of more ordinary quality.
There are different types of olive oil:
Extra virgin olive oil,

Fine virgin olive oil,

Virgin-current olive oil,

Refined olive oil,

Refined olive-pomace oil.
Choosing an olive oil is like choosing a wine, you have to taste it. There are professional olive oil sommeliers.
Some oils go better with fish, salads and cheese. Each valley produces an oil with a different fruitiness, astringency and length on the palate.
There are oils with a "green fruity" flavour, reminiscent of fruit aromas (blackcurrant, tomato, apple). They are fairly mild and are perfect for cooking because they are very heat-stable.
Other oils give off a 'fruity black' flavour (undergrowth, mushroom and truffle aromas) that goes wonderfully with salads and cold dishes.
The oil from the Alpes de Haute Provence has a reputation for being powerful and frankly green.
The Nice oil is very mild, with delicate fruit and a light green colour.
Where can I buy Provence oil and olives?
Throughout Provence, you'll find top-quality oil if you buy it from village mills and cooperatives that collect olives from several estates.
In some village mills, given the volume of their production, you won't always find a label on the bottle, but you'll often recognise a soda or Perrier bottle that has been converted to give a second life to this precious juice.
A small community mill processes 10 to 20 tonnes of olives a year in the traditional way. Large mills process more than 200 tonnes, or more than 20,000 litres of oil.
On average, mills and cooperatives process between 30 and 100 tonnes of olives a year.
You'll find specialist olive shops selling oils from several AOCs, different valleys and mills, and of course a whole range of table olives and olive products (tapenade, anchoïade, aioli, etc.).