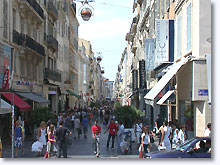 Although part of the region of Provence, Marseille has a soul of its own. Founded in 600 b.c. by the Greek sailors of Phocaea, this great city is the oldest in France and surely the most complex.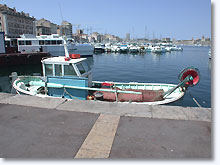 Second largest city in France and the largest commercial port, Marseilles, in the time of the French colonies, was the gateway to the Mediterranean, Today Marseilles remains a capitol of southern Europe, cosmopolitan and exuberant, with its picturesque old port, its Bouillabaisse and its folklore. Difficult to know, Marseilles does not open itself up to visitors spontaneously.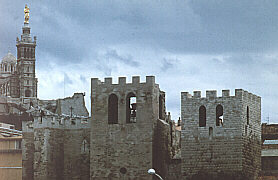 The old town ("Panier") and port, the cliff road high above the sea, the wild inlets plunging into the deep blue water for 20 km. to Cassis, this is the Marseille of the tourist guide. But the commercial port, the airport, the oil industry, the large population all play an important part in the ecomomic role ot the whole Provence and complete the picture of a city rich not only economically but in culture, art and science.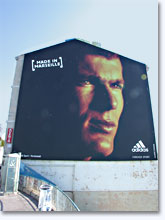 To discover its unique character and beauty, one must leave the center of town and explore some of the "quartier" of which there are more than 100. Each quartier is a little Provencal village of its own with a church, a playing area for the game of Boules and the obligatory plane trees.

One can climb to 162 m, above sea level to visit the church of the patron saint of sailors, Notre Dame de La Garde. One can admire the cliffs the "Estaque" inspiration to Cézanne or go to Treille to pay homage to the well loved Provencal writer Marcel Pagnol. Marseille can also be visited from the coast.

From the islands "lles de Frioul" and the Chateau d'If with its legend of the Count of Monte Cristo, one has a beautiful view of this ancient maritime site.

All throughout the year 2013, hundreds of cultural and artistic events will be staged across the Provence region, from Arles to Toulon. Artistic and cultural disciplines of all kinds will be present for this major event, ranging from contemporary dance to gastronomy, visual and performing arts, and scholarly conferences. Art will also be on display in public areas.
The official Website Marseille Provence 2013 :
http://www.mp2013.fr/