Lagrand
25km North-West of Sisteron via the N4075 road (E712).
Population : 276 inh. - Altitude : 650 m.
Lagrand, a lovely small village inthe Hautes Alpes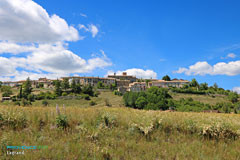 At the end of a tiny little road that climbs up onto a hill, you'll reach the charming little village of Lagrand.
Built up high, where the pure air is, and surrounded by verdant meadows, Lagrand overlooks the Buech valley and gives a panoramic view of the many peaks in the area, most of which are shaped like rocky teeth planted with trees.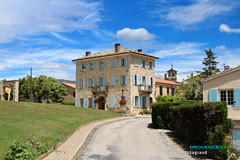 Lagrand obviously offers an excellent quality of living, with its peaceful little square where you can park easily, overlooked by the mayor's office with its ivory-coloured stone façade, a building with understated nobility.
From here, two cobbled alleys and a path bordered by firs lead off, inviting you to admire superb dressed stone houses, some old, some more recent ...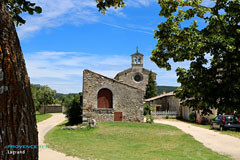 The high point of our visit will be the Romanesque and understated church of Notre-Dame de la Nativité.
It was restored last century, and is the last remaining part of the famous priory of Notre-Dame de Lagrand founded around 1000.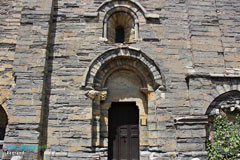 It is still in very good condition, thanks to solid walls (two metres thick) built from grey stone. It is one of the oldest historical monuments in the Hautes-Alpes department.
Romanesque art lovers shouldn't miss it !
What to see
Notre-Dame de Lagrand church 12th century, listed as a historical monument in 1931.
Leisure activities
Hiking.
Mountain bike circuit.
Accomodations
Inn.
Family holiday village.