Saint Jean Saint Nicolas
25 km North-East of Gap via the N85 road and then the D944
Discover the hamlet of Saint-Jean Saint-Nicolas in the Hautes Alpes
Population : 781 inh. - Altitude : 1,134 m.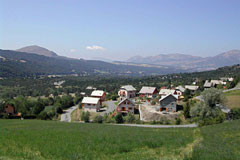 In the upper Champsaur valley, in the heart of the Ecrins National Park, ou'll find the municipality of Saint-Jean Saint-Nicolas, a group of hamlets the largest of which is called Pont-du-Fossé.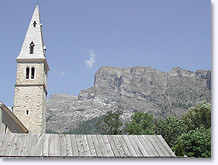 Overlooking the superb broad valley of Drac Noir are a few perched houses, built from massive blocks of grey stone, with lauze roofs, set against a backdrop of vertical rock cliffs, around a picturesque belltower.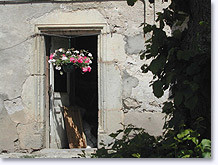 In such a tranquil spot, without a care in the world you'll be able to admire the round tower with its pointed roof, standing nobly in a verdant meadow.
This fine structure is all that remains of a medieval castle where according to historians "five families lived in succession from 1274 to the Revolution in 1789"...
What to see
Saint Jean Château (near the parish church by the crossroads on the road to Chabottonnes).
The Ecrins National Park.
Leisure activities
Hiking.
Skiing at Orcières and Saint Léger les Mélèzes.
Kayak on the Drac river.
Accomodations
Hotels.
Bed and breakfast.
Gites.
Campsite.