Discover our selection of bed and breakfasts in Bouches du Rhône.
Click on the tourist area of your choice to discover our selection of friendly bed & breakfasts perfect for your vacation or a weekend in the Bouches du Rhône.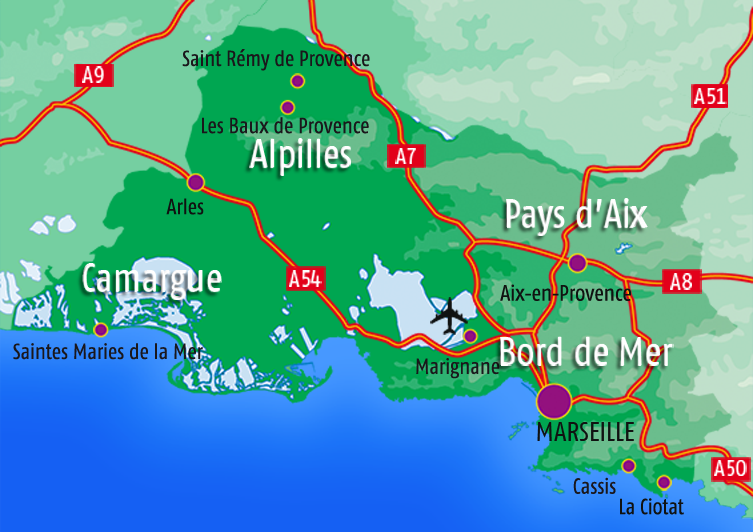 Our favorite B&Bs in Bouches du Rhône
Don't miss out on some of these very pleasant B&Bs in the Bouches du Rhône.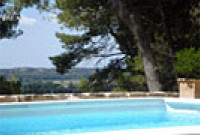 3 charming and quiet bed and breakfast with private terrace. Swimming pool. 7 acres property with stunning view
200 olive trees from the property produce olive oil sold on site.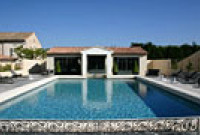 Bed and breakfast. 2 charming guest rooms tastefully decorated
Heated swimming pool - Garden - Wifi - parking
Quiet and 5 mn walking from the centre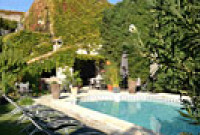 4 spacious charming bed and breakfast incl 1 suite and 1 duplex 4 people in a village house of the 18°C.
Swimming pool - Landscaped garden - Fitness room, sauna, massage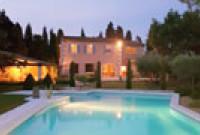 4 air-conditioned charming bed and breakfast, comfortable and cozy. Large swimming pool 14X6, jacuzzi, massages, pool. In a magnificent lush setting. Secure closed parking, gourmet table d'hôtes (former chef).
Bouches du Rhône bed and breakfast with Provence Web
ProvenceWeb offers a selection of bed and breakfasts in the Bouches du Rhône with links to the official websites of the guesthouses. You can compare bed and breakfasts in the Alpilles, the Pays d'Aix en Provence and the Camargue. Visit the charming B&Bs in the authentic Provence of the Bouches du Rhône: refined B&Bs in Saint Rémy de Provence, Arles and Cassis. If you prefer to be in the city, you'll find charming B&Bs in Marseille.
Refine your search and find your relaxing and gastronomic B&B stay in the Alpilles or Camargue. Discover our seaside B&B offers in Marseille or Cassis. Choose from bed and breakfasts with swimming pool and Provencal table d'hote in Saint Rémy de Provence, for a wellness weekend in a bed and breakfast discover the offers with spa and jacuzzi then book directly with the guest house.
Bed and breakfast with swimming pool
Given the summer temperatures in the Bouches du Rhône, a large majority of the department's B&Bs are equipped with a swimming pool, which is one of the most sought-after criteria for tourists, especially in the summer months. A swimming pool allows you to relax, spend quality time with your family and enjoy a week's vacation in a luxury you don't necessarily have at home. You'll find plenty of bed & breakfasts with swimming pools on this page.
A jacuzzi in the guest room: the trendy spa!
Another little luxury much appreciated by tourists is the jacuzzi. Typically, it's the pleasure equipment that you don't have at home and that you dream of treating yourself to during a week's vacation. Relaxing in the Jacuzzi in Provence while listening to the cicadas sing, with a glass of red wine in hand, what a pleasure! Some of our favorite bed & breakfasts offer this much sought-after spa-like luxury!
Romantic seaside B&Bs
If the interior of the Bouches du Rhône, and particularly the Alpilles, is very popular with visitors, towns like Cassis, Marseille or La Ciotat are also highly sought-after by tourists who want to enjoy the sea and the magnificent calanques! Don't forget to book your B&B as soon as possible, as places are scarce!
"Gite" and "table d'hôte de charme" in Bouches du Rhône
Most of the bed & breakfasts we've selected in our "coups-de-coeur" list offer the gite et table d'hôte option. It's great to be able to take advantage of the culinary talents of someone who lives on site and can advise you on secret places to discover in the Bouches-du-Rhône, local village specialities and beaches little known to tourists. It's also an opportunity to meet and mingle with Provençals over breakfast, lunch and dinner.
What's the difference between "maison d'hôtes" and "chambres d'hôtes" in French?
The classic term for B&B in French is "chambre d'hôte". Some owners use the term "maison d'hôtes" in two different ways:
to mean that there are several chambres d'hôtes offered to different guests in their home

to give a warmer, more homely feel to their advert.
Don't hesitate to contact the B&B owner with any questions you may have. You'll soon find out!
Take a look at our selection of vacation rentals in Bouches du Rhône, which may also be of interest to you.