'; //-->
Eygalières
The Departement of Bouches du Rhone - Alpilles - Pop.: 2.000 inh.



10 km South East of Saint Rémy de Provence on the D99 and then the D24.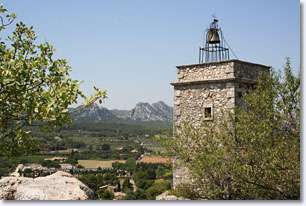 Eygalières is a small calm village just 5 mn from Saint Rémy de Provence.

The village is surrounded by the superb landscapes of the Alpilles, with olive groves, green valleys and vine fields punctuated here and there by super tastefully restored residences.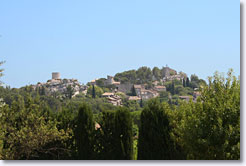 From a distance before you arrive in the village you'll see Eygalières, perched on the summit of a small hill.

As you approach you'll be able to make out the small houses which make up the village and you'll have only one thought, stop a while to visit.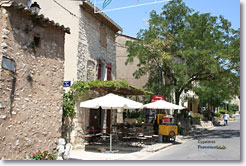 You'll discover a village which has known how to preserve it's authentic charm with it's beautiful stone houses, almost always framed with a touch of green or sweet smelling flowers which allow glimpses of beautiful gardens beyond.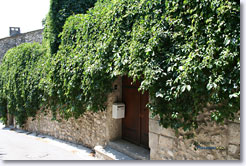 The houses, wisely cling together along the small winding streets.

The main street takes you up to the village Church from where you can visit the chateau ruins, and the esplanade of the old gatehouse and Saint-Laurent church.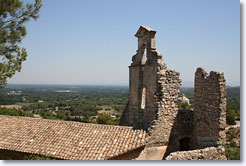 The Eygalières local history museum is also worth a visit. It can be found in the Chapelle des Pénitents (XVII°) and presents some prehistoric relics as well as an interesting collection of agricultural tools.

From the museum there are magnificent views towards the Caume mountain, the Alpilles and the River Durance. Similar views can also be enjoyed from the Calade path which leads past the chapel.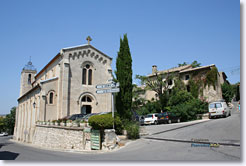 For cyclists, take the D24 from Eygalière and you'll enjoy a lovely tour around some of the famous Alpilles landscapes.

Take the direction of Aureille and you'll pas by the pretty Pas de Figuières at 247 m altitude, whilst breathing in the heady scents of pine trees, wild herbs and of course all to the backdrop of the singing cicadas



What to see:
Saint-Sixte chapel XII°C and the hermitage (1 km East of the village).
Pénitents Chapel (XVII°).
Local History Museum.
Parish Church.


Leisure activities:
Walking/Hiking (GR6).
Mountain Biking. Boulodrome.
Summer Events.


Accommodation:
Hotels
Holiday rentals. Gites.
Bed and breakfast.
Campsite.


Neighbouring towns and villages:
Aureille (8km), Saint Rémy de Provence (10km), Les Baux de Provence (15km).