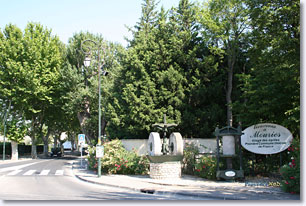 Mouries is a small, picturesque village surrounded by little hills and fields of olive trees at the foot of the Alpilles, at the heart of the Vallée des Baux.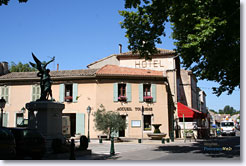 The culture of Mouriès is rooted in its tradition of olive oil production and the village is proud to be France's premier oil-producing municipality, with 80,000 olive trees!! During the harvest period, from November to December, you can experience how olive oil is produced in Mouriès. The oil is labelled "AOC" and comes in four different varieties: Salonenque, Aglandau, Grossane and Verdale des Baux.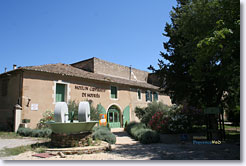 It is manufactured using traditional methods, cold and unfiltered, giving it that special flavour. Around 1900, there were 11 oil mills in Mouriès. Today there are still three mills in operation which can be visited all year round: Christian Rossi's modern mill, the Moulin Co-operative and the Vaudoret organic mill.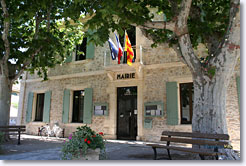 The people of Mouriès are very attached to the traditions of their region and love an opportunity to give voice to this attachment. They have a penchant for festivals and organise various events throughout the year. In addition to the "Formidable Aïoli Populaire" open-air aïoli meal (aïoli is garlic mayonnaise), the calendar also includes festivals in celebration of olives, oil and bulls.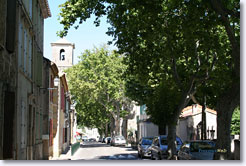 Mouriès is very well organised and is fortunate enough to have a bullring which can accommodate up to 3,000 people. Folk dancing and processions in traditional costumes precede the finals of the bull-fighting trophy and provide a show faithful to the traditions of the Camargue.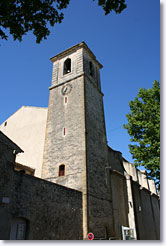 A number of walks have been laid out to give you the opportunity to explore Mouriès and its environs:
- Route de l'olivier : this "olive trail" takes you through olive groves, olive-growing areas, oil mills, production sites, sweet shops and museums.
- Route des vins : follow the wine trail to visit the estates and
- Route des maisons nobles de la vallée des Baux. The Vallée des Baux Historic Houses Trail enables you to discover buildings constructed in the 16th, 17th and 18th centuries.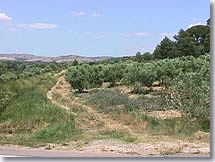 After trembling with excitement with the bulls in the bullring, dancing, singing and tasting olives, tapenade (olive dip) and fougasse (olive bread), you will be glad to relax peacefully in the shade of the plane trees which line the Cours Paul Révoil, the main street of Mouriès. Whatever the time of day, the terrace cafés, where the dappled sunlight filters through the trees are a great place for a pastis, a glass of crisp, chilled rosé (and, of course, olives)… with the humming of the cicadas. This is the epitome of Provence!