Eyguières
The Departement of Bouches du Rhone - Alpilles - Pop.: 7.000 inh.



5 km West of Salon de Provence by the D17 or the D569.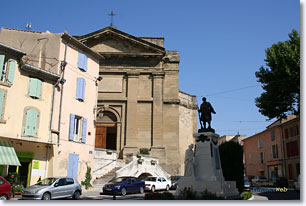 Eyguières is a small town at the eastern edge of the Alpilles which claims to have the largest number of wells and fountains in the area.

Whatever the season or weather, in summer as in winter, the water always seems to flow in Eyguières...so many opportunities to admire the beautiful fountains such as Coquille, Cocotte or the Bormes fountain.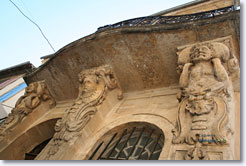 Walking around the village you'll pass by the typical local houses including imposing town houses, some of which have now been transformed into administrative office.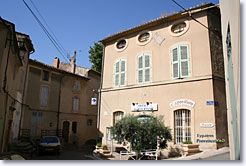 Some pretty small shady squares can be found which will help you to forget the busy main road which goes through the village.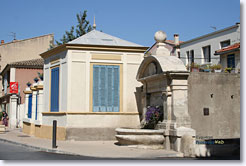 An extremely beautiful walk takes you up to the highest point in the Alpilles: Tour des Orpies.

From the summit at 498 m altitude there is an exceptional panoramic view over the fabulous landscapes of the Alpilles...

Not to be missed ! !



What to see:
Archeology Centre (Old town hall).
Tour des Opies, highest point in the Alpilles (498m).
Feudal Gateway. Rue Calade.Parish Church.
Ruins of the former chateau, Sade family.
Ruins of the XI° century château. Castellas de Roquemartine.


Leisure activities:
Walking/Hiking. Boulodrome.
Summer Events.


Accommodation:
Hotels.
Bed and breakfast
.
Holiday rentals.


Neighbouring towns and villages:
Salon de Provence (7 km), Aureille (6 km), Mouries (13 km), Saint Martin de Crau (20km).