Maussane les Alpilles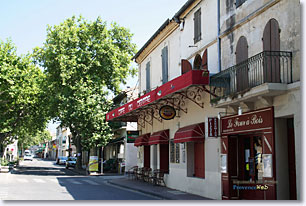 Nestled at the foot of the
Alpilles
, Maussane is an agreeable village in the vallée des Baux surrounded by vast olive plantations and superb countryside.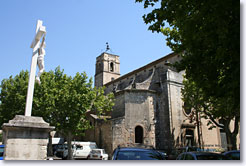 Although Maussane was situated on the ancient Roman road linking
Arles
to
Aix en Provence
, only a few remains can be seen today.
Maussane's history is linked to
The Baux de Provence
where its inhabitants sought refuge in times of war.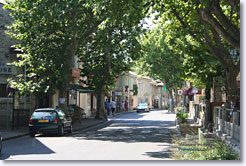 Maussane slowly gained independence and soon prospered thanks to its many springs and fertile farmland
In the 1830s, Maussane possessed more than 650 hectares of olive trees and no less than 12 windmills or "moulins a huile" used to make olive oil.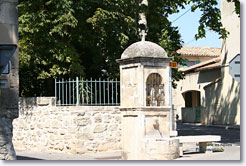 Today Maussane and its neighbour,
Mouries
are the most important olive oil producing areas in the country.
The first stop on the "route de l'olivier", Maussane has more than 37,000 olive trees. Its two windmills continue to produce oil of exceptional quality.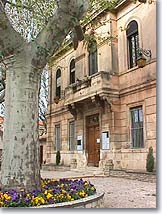 Do not leave Maussane without tasting this famous oil... to appreciate the taste simply drizzle a little on a piece of bread or on a small chunk of goat's cheese... accompanied by a slice of tomato you have a true "péché mignon"!
What to see
18th century church Ste Croix.
15th century chapel de Monblan.
18th century chateau de Saint Roman. 14th century chateau Querry.
Communa washing area, the oratories, the Quatre Saisons fountain.
Santon museum.
Leisure activities
Hiking and horse-riding.
Tennis, swimming pool, fishing and petanque.
Bullfighting arena, horse shows.
Cultural events, summer festivals, arts and crafts.
Bed and breakfast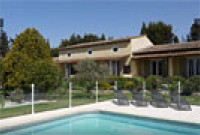 Bed and breakfast - 5 charming guest rooms incl 3 suites
each with private entrance and terrace Swimming pool - Safe car park
Accomodations
Hotels. Hotel-restaurants.
Bed and breakfast.
Vacation rentals - Flat and Holiday houses.
Campsite.