Montfroc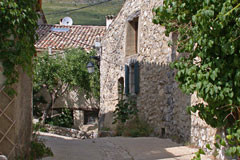 Located at the border between Drôme and Alpes de Haute-Provence, between Sisteron and Buis-les-Baronnies, the little village of Montfroc exudes tranquillity and is fragrant with countryside smells.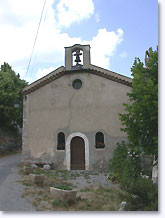 It is still an agricultural village, nestling between wooded mountains, including Mont Tréboux (1525m) and Pied du Mulet (1537m), and it's the ideal starting point for lovely hiking trips and pony trekking too, since there is an equestrian centre nearby – in a beautiful untouched natural environment.
Montfroc has medieval origins, and boasts a château, completed in 1638. The château still exists, and having been meticulously restored it now incorporates several bed and breakfast guest rooms run by Claire and Paul Thielemans-Degive, while to the north of the village a guest house called Les Ricoux organises equestrian holidays for riders who love to cross the Drome on horse-back.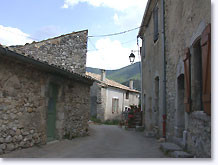 It's a very pleasant place to stop, because you can try the delicious "picodons", made from milk drawn from the goats you can see trotting around nearby !


What to see
Château: 17th century, private property, but guest rooms are available for rent.
Leisure activities
Angling (river 3 km away).
Horse-riding (equestrian centre).
Bathing, Hiking.
Thermal baths.
Recreation park.
Accomodations
Bed and breakfast.
Holiday rentals.
Gites. Holiday rentals.