Aspres sur Buëch
12 km North of Serres via the D1075 road.
The small village of Aspres sur Buëch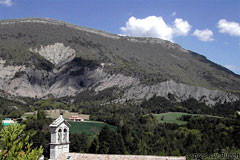 Aspres-sur-Buech is a large crossroads-village in Upper Buëch, located on the national highway, topped by a square belltower built on a mound. It has a church with a 12th century porch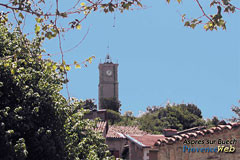 Several charming villages are located in the same canton, such as Aspremont on the banks of the Buech river, where you can enjoy fly fishing, and Saint Pierre d'Argencon, an authentic agricultural village.
What to see
The church with its 12th century porch
Leisure activities
Hiking and pony-trekking.
Mountain-biking. Climbing.
Hang-gliding and paragliding. Gliding
Swimming. Fishing.
Accomodations
Hotels.
Bed and breakfast.
Holiday rentals. Gites. Furnished apartments.
Campsites.