Serres
40 km South-West of Gap via the D994 road. At the junction of the route des deux soleils (N75) and the route des baronnies (D994).
DISCOVER THE VILLAGE OF SERRES IN THE HAUTES ALPES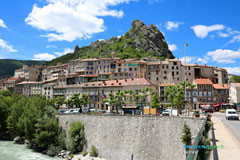 Now a large village built in a semicircle at the foot of a rocky peak, Serres was once Provençal, belonged to the Kingdom of Naples, became part of the Dauphiné in 1298 and saw Catholics and Protestants clash.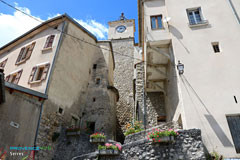 The Romanesque church (12th century) and the remains of the towers and walls of a fortified castle (14th century) date back to medieval times, when Serres was a fortress protected by ramparts.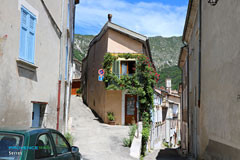 A fascinating old town to visit: you'll have to climb a steep staircase, past a square tower with a clock, the remains of a "Guire gate" dating from 1556, before arriving in the main street. Take your time to explore the sloping streets, covered passageways and stairways...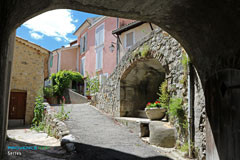 A marvellous journey into the past that, alongside the ordinary grey facades, will allow you to contemplate some marvellous historic monuments such as the former Hôtel de Lesdiguières, which belonged to François de Bonne, Duke, Marshal and Constable of France in the 17th century, and which boasts a superb blend of Baroque facade and Renaissance windows.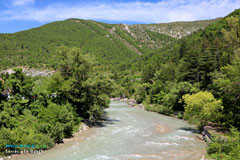 As you wander through the narrow streets, you'll come across the beautiful 12th-century Romanesque-Provençal church, while those brave enough to climb to the very top of the old town, along the sentier des Fades, will discover a delightful little Bonsecours chapel, a Jewish tomb (14th century)... and a marvellous view of the Roman tiled roofs of Serres against the backdrop of the beautiful Buëch valley!
What to see
The old hôtel de Lesdiguières, historical monument.
Church of St Arey.
Castle of the Barrillons.
Leisure activities
Hiking.
Riding centre.
Mountain bike trails.
Swimming. Fishing.
Accomodations
Hotel-restaurants.
Bed and breakfast.
Gîtes. Holiday villages. Furnished accommodation.
Campsites.