Three main types of landscapes

The Mediterranean seaside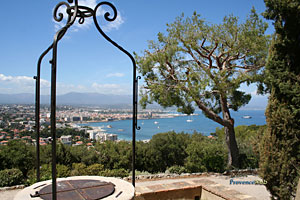 The Côte d'Azur,the famous French Riviera which stretches from Hyères to Menton is set up to receive a large and rather affluent tourist clientele.

The cities and coastline abound with first class hotels, in restaurants, chic boutiques,private beaches and luxury houses. Main cities are Nice, Cannes, Saint Tropez...

But the coast is also Camargue and its keepers, and the great ports of Marseille, Toulon and Nice, all three, gateways to Africa since ancient times.


Provence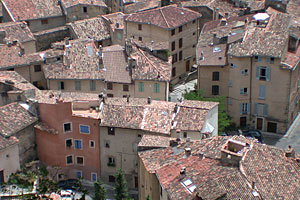 The heart of Provence is in the hills that bind the sea to the alps. These are the sloping vineyards; the cultivated lands and the colorful scenery that charmed Cezanne (Aix en Provence), Van Gogh (Arles), Chagall ou Giono...
In Provence or the Midi the local people have a soft singing accent which evokes their whole relaxed lifestyle. They have no greater pleasure after a hard days work than to enjoy a delicious and hardy meal shared with friends.....
This is the picturesque Provence of Pagnol, Raimu, and Fernandel.

THE Alpes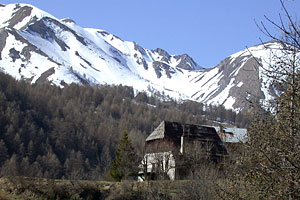 Skiing one hour from the seaside? Well yes! Here you can do it! The Alpes d'Azur rise high above Nice up to 4000m...
Clean pure air and vast protected lands, this is still Provence with the Alpes de Haute Provence and the Hautes Alpes.

In the winter there is sunny skiing, in the summer one can explore on horseback, on foot or by bike. Even dare-devils will find sports to their taste with such choices as parachute jumping, flying ULM's, rafting, abseiling or mountain climbing.
Officially named "Provence Alpes Côte d'Azur" Provence Alpes Côte d'Azur (P.A.C.A.), 'it is one of the 22 administrative regions of France, and contains 6 "departements" :
In the summer, musicians from all over the world come to Provence and play from festival to festival,. Here one can find 900km. of beaches, inlets and marinas, 27,000km2 of snowy peaks, forests and pine groves all awash in sunlight (about 3000 hours per year) !

Provence is is both picturesque villages in the hills and busy metropolises possessing international airports (Nice and Marseille). Provence is of course olive groves and lavender; but there are also the famous vineyards of Côtes du Rhône, Côtes de Provence and Bandol everything growing to the hum of the cicadas.!