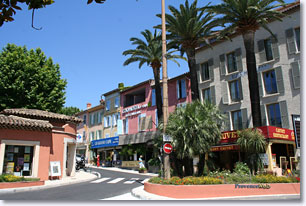 Located on the edge of the mountains of Maures and facing the Gulf of St Tropez, Cogolin is a welcoming place all year round.

The 14th century clock tower, a vestige of the old fortified eastle, overlooks the village. One can still see an ancient windmill.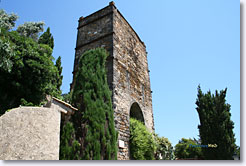 The St. Sauveur Church (early 15th c.) the St. Roch Chapel (17th and 19thc.), the vaulted passages, the houses with portals made of serpentine or volcanic rock are all witnesses of the long past of Cogolin. Lower Village built around a cougoul (little hill) is typical with is wide airy streets.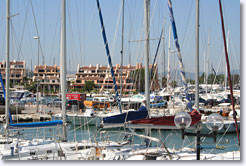 Cogolin is also the sea. Only fourkilometers from the village the anchorage Marines de Cogolin is equipped with 1,500 moorings and is surrounded by buildings of a pleasing comtemporary style. Shops, restaurants, boutiques and various festivities enliven the quais. Not too far is a beach with its own activities and areas for sailing, relaxing and restaurants.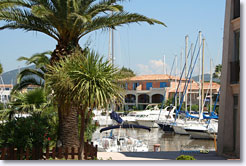 Much smaller, Port-Cogolin is a charming little harbour of 180 moorings and all year round offers a choice of warm and welcoming apartments and villas all superbly quipped, with shops close by.

In Cogolin handcrafts are important and respected, here one can find factories for rugs, pipes, reeds for musical instruments, bamboo fencing, pottery, ceramics, and wrought iron.