Saint Maximin la Sainte Baume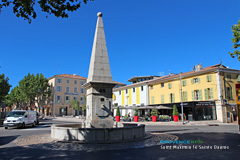 Right in the heart of
Provence
, St. Maximin spreads out at the foot of the St. Baume mountains in the basin at an old dried up lake.
It is at equal distance between the Alps and the sea.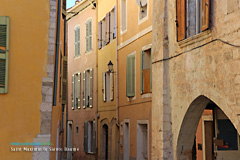 All the while being economically dynamic, St. Maximin has kept its traditions.
This city is renowned for its historical and artistic endowment, which is apparent throughout the old city and the medieval Jewish quarter.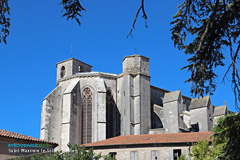 One mustn't miss the St. Madeleine Basilica (in fact Mary Magdalene came here after the death of Jesus, and then died in St. Baume), and in the old city, the royal convent, the Arcades and the Hotel Dieu.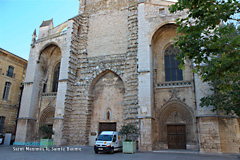 While visiting the enormous basilica, remember to admire the side chapels filled with works of art, the sculptured nave,the chancel, the 4th c, Gallo-Roman crypt, and the sarcophagus of St. Mary Magdalen.
What to see
The basilica. Logis Notre Dame. The fountains.
The Synagogue. The Rabbi's House.
At Plan d'Aups : The Sainte Baume and Marie-Magdelena's grotto.
Leisure activities
Tennis. Swimming pool.
Hiking. VTT rental.
Holiday rentals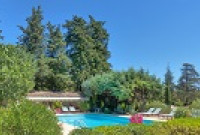 5 elegant rental units on a 250 acre vineyard 2 to 6 guests, each with private garden, 18th century stone-built farm house and Bastide with smimming pool.Genuine and very peaceful. 35km from Aix en Provence