Bargème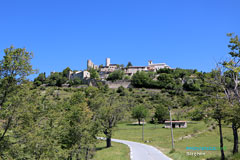 At the top of a rocky hill, this 12th century medieval village offers a panoramic view of the valley, from its height of 1097 meters; it is the highest Village in the Var.
The site is classy and the village is a member of the association "
The most beautiful villages of France
", it really deserves your detour if you want to see what an old feudal village in Provence looked like..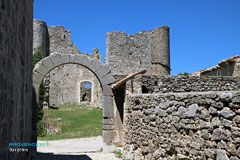 Bargeme is dominated by its feudal castle, the
Chateau Sabran de Ponteves
, whose keep is visible from a distance, its round towers and the ruins of its surrounding walls.
The castle was destroyed during the wars of religion, it remains today largely demolished.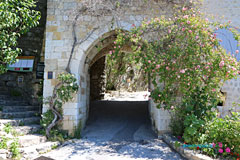 As you walk through the village, you can discover many vestiges of the past that have been well preserved. Most are registered in the inventory of historic monuments.
Ramparts, towers and fortified gates (the Garde gate, the Levant gate).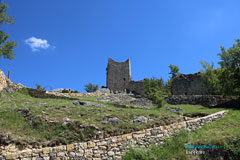 Bargeme is the ideal place for lovers of old stones, narrow alleys and old chapels in a typical Haut-Var landscape.
Around the village, an authentic nature, beautiful rural chapels are to be discovered: Ste Petronille Chapel in the south of the village, St Laurent Chapel in the North, Ste Antoine Chapel, one of the oldest in the Var..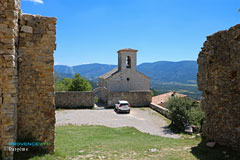 Don't miss the Romanesque St Nicolas church at the top of the village.
Finally, don't forget that you are less than 20 km from the
Gorges du Verdon
with its sublime landscapes and white water sports.
What to see
Castle Sabran de Ponteves
The village and its ramparts
St Nicolas church.
Leisure activities
Hiking.
Accomodations
Bed and breakfast.
holiday rentals.