'; //-->
Artigues
The Var Departement - Population : 234 inh.



On route D561 which links Rians (5km.) to Varages (13km.).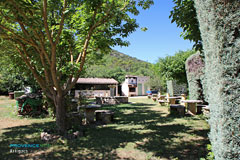 Artigues is located at the bottom of the hill where one can find the ruins of the old medieval town.
lt was in this little village that the oldest dwellings of Europe were discovered dating 40,000 years before our time.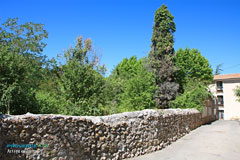 The prehistoric cave of La Rigabe The prehistoric cave found in the hill proves the existence of people living tsere in 60,000 B.C.
Today the 228 inhabitants of Artigues live peacefully in a peaceful countryside that nothing can disturb. Small paths will guide you to discover the magnificent landscapes that surround the village.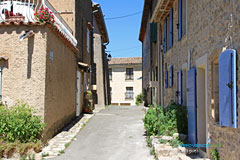 An organic snail farm, th Escalagau farm, has been installed in the town since 2013.
Over 120,000 large gray snails are raised in perfect harmony with nature and certified organic.
The farm can be visited and you can taste and buy the snails cooked in the traditional way on site.






What to see:
Eglise Sainte Foy (1945).
The archives hold one of the oldest cadastres in France (15th century).
Gallo-Roman tours in the hill (not open to the public, private property).
Organic Escalagau snail farming.


Leisure activities:
Hiking.


Accommodation:

See Rians (7km), Varages (16km), Jouques (18km) or Saint Maximin (23km).


Neighbouring towns and villages:
Esparron de Pallieres (6 km), Saint Martin de Pallieres (9 km) and Varages (16 km).