Brignoles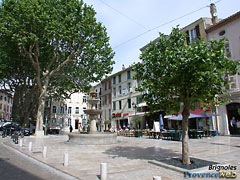 Brignoles, on the river Caramy and capital of Centre Var, is the commercial, administrative and educational junction of this area. The counts of Provence founded their palace here in the twelfth century.
The
counts of Provence
y fonde;rent leur
palace
here in the twelfth century. Today, one can still find a museum with a sarcophagus of the III°century and Christian altars of IV° and VI° century.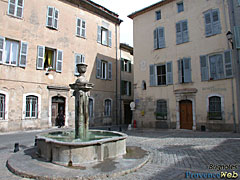 There are two choices for visiting Old Brignoles: either the tour of the ramparts or the inner city tour. Old stones, towers, squares and ancient doors give this city its authentic charm.
The center of town, not too far from the old city has a lively commercial zone and the Saturday morning market should not be missed. Outside, the sloping vineyards surround the town and many of the grape varieties of Provence are to be found there.
Accomodations
Hotels.
Bed and breakfast, guest houses.
Holiday rentals, gites.
Camping.