Montauroux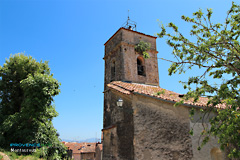 Montauroux is a small hilltop village located east of
The Var departement
surrounded by vast forests.
Its elevated position will allow you to savor the peace of the picturesque of a small Provencal village and the magnificent landscapes of the country of
Fayence
.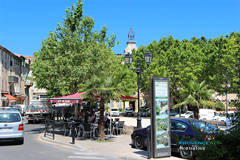 From Montauroux you are a stone's throw from the
lake of Saint Cassien
and its bird sanctuary. You can swim, fish, take out your oars: rowing, paddles, kayaking ... the nautical base is well equipped and will delight everyone, young and old, sporty or not.
If you prefer the sea, it is not far away, the first beaches are only 30 km away.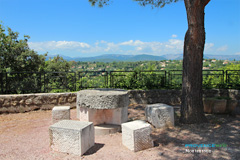 To the north of the village, beautiful walks are to be made in the three valleys of the Upper Siagne. The Siagne river and its tributaries cross a protected territory with a very rich biodiversity, lush and wild vegetation.
During the mimosa flowering period in January, the whole massif smells and bursts into a striking bright yellow.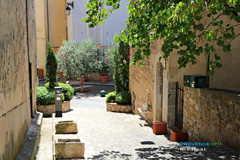 The village, which was the scene of a battle between
Henri VI
and the
Duke of Savoy
in 1592, retains many traces of its past.
While walking in the village you will come across many small fountains that cheerfully refresh the alleys and small squares of the village.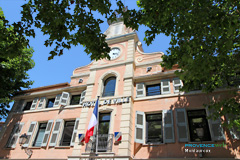 You will pass in front of the town hall with its beautiful facade, its bell tower, then the St-Barthélemy church, finally and above all you will discover the St Barthelemy Chapel in the historic heart of the village.
It was the designer
Christian Dior
who bequeathed it to the town. It is classified as a historic monument for the painted wooden panels that line the interior walls and its barrel vault.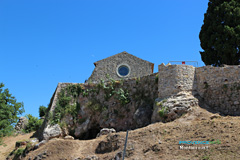 Grasse
and its and perfumers is very close (22km). The famous fashion designer
Christian DIOR
had chosen Montauroux to establish his summer residence at the
Chateau de la Colle Noire
.
Christian Dior was personally involved in interior design and the creation of a sumptuous park. He was particularly fond of perfume plants and Mediterranean essences.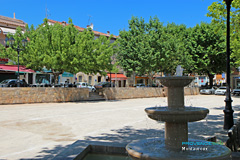 LVMH
bought the Château de la Colle Noire in 2013 and everything has been beautifully restored. It is private property which unfortunately cannot be visited.
Finally, don't forget that if by chance, the tranquility of the village tires you, all the things to see and do on the French Riviera are possible: :
Cannes
and
St Raphael
are 30km away,
Antibes
45km.
What to see
Chapelle Saint Barthelemy Please note that visits are limited: Monday and Thursday 10 a.m. to 12 p.m. during the tourist season.
St Barthelemy parish church.
The 11th century St-Michel chapel.
Les Bambous du Mandarin (open Saturdays 8 am-6pm and 1st Sunday of the month from Easter to All Saints' Day).
Tuesday morning market.
Accomodations
Hotels.
Bed and breakfast.
Holiday rentals.
Campsites.