Saint Laurent du Var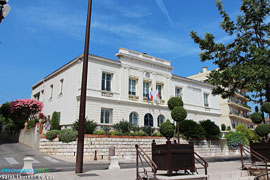 A city of character, St. Laurent du Var offers to connaisseurs both the advantages of a modern city and the charm of an ancient village.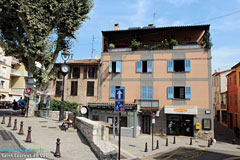 While walking about in the shady narrow streets, you can admire remnants of the past, then you can take the
green promenade
along the Var to the magnificent commercial center and its many boutiques.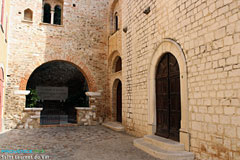 At the water's edge, the Promenade de Landsberg-am-Lech, followed by the Promenade des Flots Bleus will lead you to the marina.
Because of its numerous attractions, St. Laurent is faithful to its motto:
"Digo li que vengon"
which means
"Tell them to come"
.
What to see
11thc. church.
Ste. Jeanne d'Arc chapel.
Leisure activities
Exhibitions at the Cultural centre.
Francois Layer park (gardens and boules).
Marina. Montaleigne quarters with its flowers.
Ornitholgical zoo (240 species).
Pugets forest and fitness trail.
Water sports.
Public and private beaches.
Nautical center.
Equestrian center.
Accomodations
Hotels.
Tourist residence.
Holiday rentals.
Campsites.